Happy birthday Felix Obuah. (16th December).
Wikematic Ogestar Obiwali has sent her felicitations and good will message to the PDP chairman Rivers State -Bro Felix Obuah on his birthday and wish him more prosperous years to come. Below is her appraisal :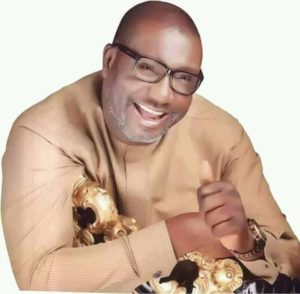 "Is officially the birthday of my boss,my mentor,my leader,my political coach,my daddy and my everything.
His heart of Gold is second to none.
He has touched the lives of everyone around him positively,and is still touching.
He's popularly known as GO-ROUND,because of his philanthropic lifestyle that everyone,deserve to smile and benefit whatever good that is happening around him!
He's one and only Mba ana bara agu 1 of Orashi region.
Go-round Onega,Go-round community,Go-round fc stadium,Go-round football club and Go-round worldwide.
He's a helper to the helpless.
A father to the fatherless.
Orphans daily lean on his shoulder.
He's charity life has become an addicted habit that is unstoppable and unchangeable.
He has politically raised many youths in different categories of life.
You can't have an encounter with him,without having a touch of his goodness and kindness.
My boss,my prayer for you today is that God almighty will continually and generously keep you in good health and shower you his immense and immeasurable blessings.
May heaven keep smiling on you.
May the countenance of God continue to shine in your direction until that perfect destined day.
I wish you well and will never stop celebrating you.
Congratulations my mentor.
God bless you on everyside!" -Wikematics Ogestar Obiwali.