Wechie Raymond speaks on the State Modular Refinery and Eagle Island Estate remodelling.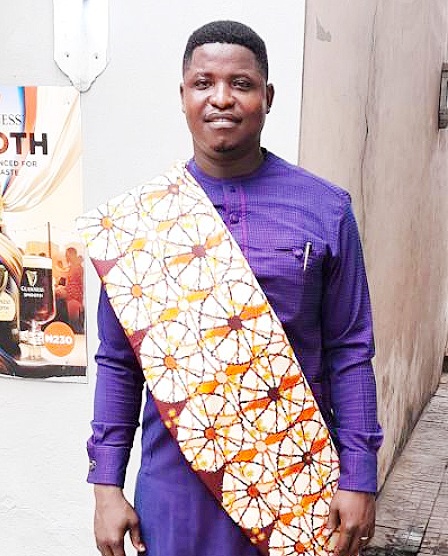 Wechie Raymond.
Wechie Raymond speaks on the State Modular Refinery and Eagle Island Estate remodelling.
Says the local bunkery boys will be transformed to international standard personels.
One of the major stakeholders in Port Harcourt City, Nkpolu-Oruworokwo community in Port Harcourt LG- Mr. Wechie Raymond Ndubuisi threw more light on the on-going Modular refinery operation development in Rivers. Hails Gov Nyesom Wike for the great job his Environmental commissioner and other stakeholders are doing to ensure Rivers State people manage a substantial modular refinery.
This he made public to Dez Mayorz Nigeria during the media chat with some news men in his residents in Eagle Island. He also revealed the huge success recorded in Eagle Island mega estate remodelling.
Below are some of the excerpts, summarized by DEZ MAYORZ Nigeria.
….On the on-going stakeholders meeting with State Government on modular refinery operation.
Wechie Raymond :
"I wasn't in the stakeholders meeting but my community Nkpolu Oroworukwo was effectively represented on a meeting with the State Government to harness wisdom on how to stop illegal oil refinery (bunkery/poo fire). "
"Gov Nyesom Wike is doing a great job to effect this modular refinery operation in Rivers State. Rivers State people are directly affected with black soot and dust pollution, which is a serious health hazard on the people.
The entire traditional rulers, CDC chairmen, local government chairmen, others, are working towards the end of illegal refinery to a new improved modular refinery.
Definitely this guys "oil bunkery guys" will be definitely and professionally financed and equipped with modern facilities. They will all accept the development. It's a "win win" to all"
"It's our responsibility and government responsibility to protect the lives and health of the citizens in Rivers State from any future hazardous respiratory sickness.
The modular refinery will turn local bunkery to international refinery standard "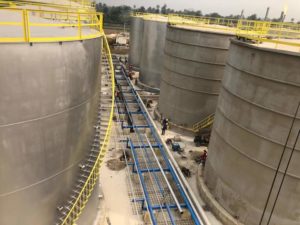 …..on, If the Federal Government has approved and okay the modular refinery?
Wechie Raymond :
"Yes, the Federal Government is aware. The FG have given autonomy to the South South states on modular refinery operation to fly especially the Rivers, Bayelsa, Delta, Bayelsa and Akwa Ibom.
The Rivers State House of Assembly members also have a role to play in making a law on this subject.
….On the ban on Keke (Tricycle) and remodeling of Eagle Island mega Estate in Port Harcourt).*
Wechie Raymond :
"There is much peace and serenity now in Eagle Island.
After the previous decongestion of illegal building in 2016 by Hon Chinyere Igwe. The community continues to work, now we stop tricycles within the estate."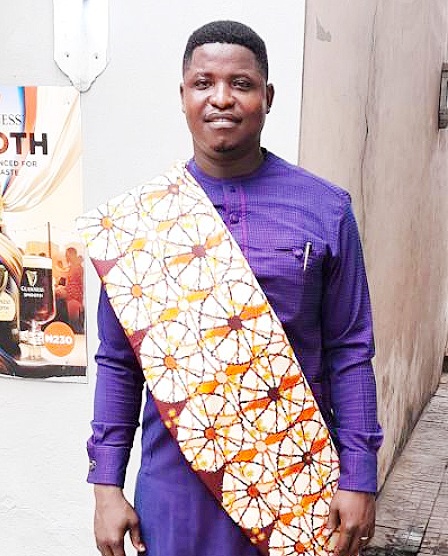 "The reason Keke Napep (Tricycle) was banned is to effectively protect the lives and property of the Eagle Island residents.
Now, crime has reduced, theft and security have reduced to nearest minimal in Eagle Island."
"Kudos to all the stakeholders involve in the remodeling of Eagle Island mega estate back to its standard. Including Port Harcourt City Mayor Hon Victor Ihunwo Nyeche, Eagle Island chairman Prince Engr. Cyprian Idamzi, myself, Rivers State government, commissioner of police, RIWAMA sole administrator Felix Obuah, Sir Collyns Owhonda, Dez Mayorz Media, others…."
….on Eagle Island epileptic power supply.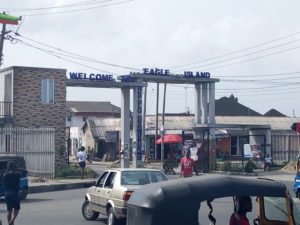 Wechie Raymond :
"The power supply in Eagle Island is a major concern to all. It's the next step. It's a challenge and we have held series of meetings to that respect, to ensure steady power supply in Eagle Island. That will be taken care of soon I assure you."
– Mr Wechie Raymond Ndubuisi told DEZ MAYORZ.
Mr Wechie Raymond will mark his birthday this Saturday 21st March 2019.
Read more on Modular Refinery operation :
Prior to 2015 Nigeria had only one functioning Modular Refinery: a 1,000bpd facility in Rivers State.
Since 2016/17, construction has started on at least six projects (listed below), spurred by #NDNewVision and a raft of policy initiatives by Nigerian Govt
List of Modular Refineries under Construction, under Buhari Administration:
1. NDPR Refinery, Rivers (expansion)
2. OPAC Refinery, Kwale, Delta
3. Waltersmith Petroman Oil Refinery, Imo
4. Ikwe-Onna Refinery, Akwa Ibom
5. Azikel Refinery, Bayelsa
6. AIPCC Refinery, Edo