Atiku Obi campaign responses .
The NG Candidate Interview has come to an end, and reactions are all over the country. Two weeks ago, His Excellency President Muhammadu Buhari and His Vice President Yemi Osinbajo were interviewed and reactions also trailed their interview. However, we are focusing on today's interview with His Excellency Atiku Abubakar and his running mate Peter Obi. The Anchor of the interview Kadaria Ahmed, tackled the two on issues surrounding corruption in the country, education, the issues facing the current administration, and their solutions for the country if elected president and vice president respectively. DEZ MAYORZ via Factboyz in its usual manner, brings to you Top 10 Powerful high profile statements made during the interview Nigerians must not take for granted. Enjoy.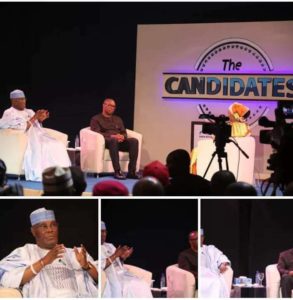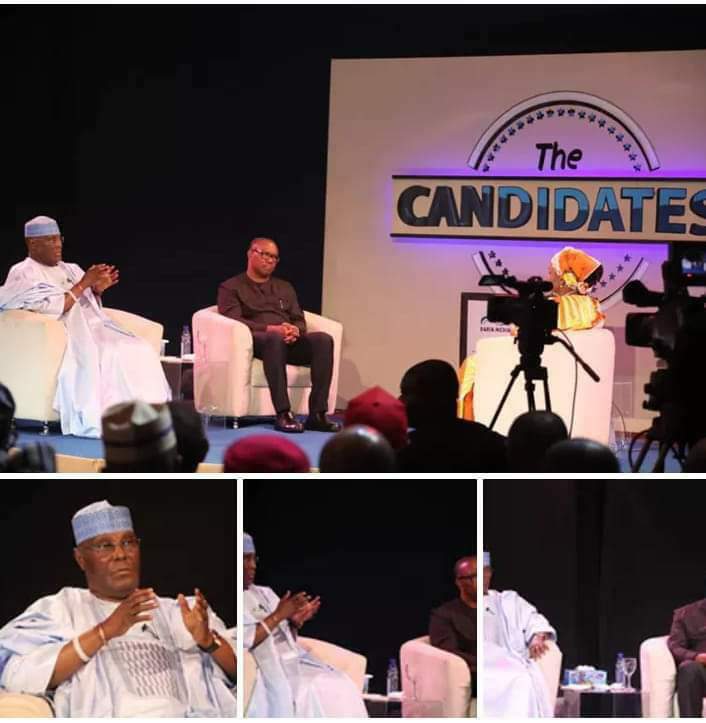 1. Kadaria to Peter Obi: 
You have been accused of abandoning APGA for PDP to chase your political ambition.
Peter Obi (replied): If I have a car that I can't drive from Onitsha to Lagos, what is bad in abandoning it to board an Airplane that can take me to my destination?
"Atiku is the second highest employer of labour in Adamawa, What impact he has made?
Peter Obi (replied): In Adamawa state, there are two major employers of labour and they are the State government and Atiku. What that means is that, as a single individual, he has made a success of his life"
3. Peter Obi When Asked About Those Who Left PDP:
"Those who are in the PDP today are cleaner because they are not running from prosecution, those who have a bad record have moved on to the APC"
4. Kadaria to Atiku Abubakar:
How do you intend to solve the herdsmen crises (paraphrased)
Atiku Abubakar (replied): The best solution to farmers/herdsmen clashes is to provide feeding lots system all over the country. Both the farmers and the herders needs to be enlightened on this.
5. Kadaria to Peter Obi:
Peter Obi, you deported beggars to Akwa Ibom?
Peter Obi (replied): I never deported beggars, my wife is from Akwa Ibom, how can I deport beggars to her state?
6. Kadaria to Peter Obi:
Atiku left public University in rot, and built one of the best University just for personal interest?
Peter Obi(replied): can I answer that?
Kadaria(responded): Yes
Peter Obi(replied) : Atiku built University? Yes, Tell me one of his mate that built same?
7. Atiku Abubakar replying to a question:
"When you reduce Coporate tax, it creates incentives to investors that then employ more people, the people that are employed get taxed"
8. Peter Obi replying to a question:
"The referee (Obasanjo) having consulted the VAR system has reviewed his earlier decision and has now decided that the player (Atiku) did not commit a foul"
"Referees also make mistakes in their decision but they can go back and check the VAR to make correction in situations where they make mistake…."
9. Peter Obi replying to a question:
I left office leaving Anambra State with 75 billion naira in investment and cash. Show me in the history of this country where anybody has left 10% of that.
10. Atiku Abubakar replying to a question:
"If I am the most investigated public officer or politician and still not found wanting, then all the allegations are not true"
WITH LOVE, FACTBOYZ.