Anuebunwa Victor Chidozie.
The SA to Port Harcourt City Mayor Hon Victor Ihunwo, Mr Chidozie Anuebunwa has narrated how RCCG church shunned his family in the time of need. This he made known on his facebook social media handles, asking rich churches to help and support their members. Below is his statement:
"I have read a rejoinder by the RCCG dismissing the report that Mr Michael Arowosaiye, who reports have it that he committed suicide because of accommodation challenge, was no longer a member of their church let alone being a minister or a pastor.
They said the information was misleading and incorrect to create the impression that the church does not care about their members, ministers or pastors.
Ordinarily, I never wanted to talk about the suicide committed by the young man and the terse reply by the Church, but going by the firsthand experience of my mother, as an RCCG member, who attended class for over 12 weeks, Sundays (without missing one day) to be certified as a member of the church, I fault the position of the church; they don't assist their members in need.
In 2006, when my mother's makeshift shop was among those demolished by the Ministry of Urban Development and Physical Planning, under the Governor Peter Otunaya Odili led administration, we knew the efforts we made for the RCCG to assist their committed member who was widowed 5 years earlier, but no form of assistance came from them. All the church, like many other churches knows, is how to collect offering, tithe, 'first fruit', 'seed' and all manner of money without recourse to the well being of their members who contribute (the eggs).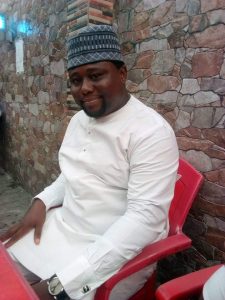 I am happy today that God came to our rescue in 2007, and since then my mother has been so preoccupied with her business concern that she no longer have the time to go to Church.
The Church makes a lot of money; they should make the welfare and well-being of their indigent members their priority, if they want to continue in business. In the near future, the churches will be looking for people to occupy the pews/seats because people's eyes are gradually opening that God doesn't live in the Church, but they can have a good relationship with God by leading a Christlike life on earth." -Anuebunwa Chidozie .