Block Rosary 13th Congress
Port Harcourt City Block Rosary Crusaders storm Eagle for 13th Congress.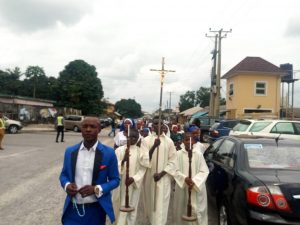 Thousands of Port Harcourt Deanery Block Rosary Crusaders were seen in the streets of Eagle Island, Port Harcourt processing as they mark their 13th Congress in the Church Of The Ascension Catholic Church Eagle Island.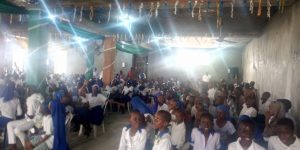 The Rosary procession which started immediately after Mass was ended with benediction and talk anchored by the Church Of The Ascension parish priest Fr Chimaobi Ohaji.
Speaking to Dez Mayorz Nigeria, bro Patrick Akere said that the block Rosary crusade always mark the 13th Congress in remembrance of Our Lady of Fatima message which is a message of repentance and peace.
Block Rosary Crusade is a popular prayer warrior group known in the Nigeria Catholic Church, the group is predominantly children.