Bukola Saraki.
I will Teach You How To Defeat The Jagaban Called Tinubu In Lagos – Bukola Saraki told Lagos PDP.
I'll teach you how to defeat the Jagaban called Tinubu in Lagos – Bukola Saraki
Senate President and presidential aspirant of
Peoples Democratic Party , PDP , Dr Bukola Saraki , yesterday, excited members of the party in Lagos as he assured them that he will do everything within his reach to ensure PDP produced the next governor of the state.
Saraki, who spoke at the PDP secretariat in Lagos State, where he was endorsed as favourite candidate, said he had the medicine of the man terrorizing Lagos State who is presumably Asiwaju Bola Ahmed Tinubu.
He said:
"What you have been fighting for many years, you will have it during the coming election because you now have somebody that has intention and charisma to deal with those disturbing you.
"I have a medicine of the man who regards himself as godfather terrorising Lagos State. We have their formula, come next year, PDP will take over Lagos."
On restructuring
Saraki warned Nigerians to be mindful of presidential aspirants promising to restructure Nigeria, if elected president.
He said restructuring agenda was not something a president could single-handedly promise as it required the input of the legislature.
He said:
"Many aspirants will tell you that they will restructure Nigeria, but don't let them deceive you because restructuring is not something only a president can do because certain laws also need to change.
"So you need a president that has political sagacity to carry people along. But there are very few aspirants today that possess such charisma. Once I assume office, I will devolve more powers to the state.''
On unemployment
On unemployment, Saraki said no government could create enough jobs, stressing that it was only private sector that could do so.
"You need a president that can speak private sector language. So, this is the time to elect the right president to lead the country.
"In Nigeria, we are at the crossroads and we need to save the soul of this country because we have not been so divided like we are currently across the country.
In his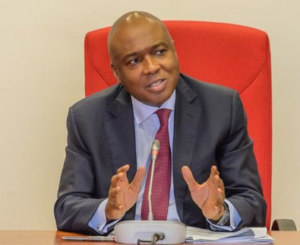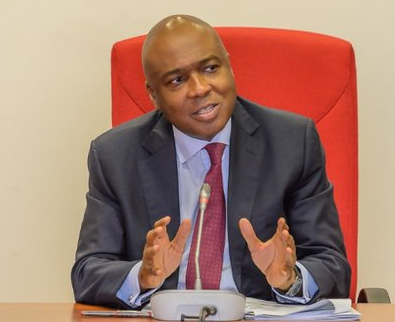 response, Acting Chairman of Lagos State PDP, Alhaji Wali Hassan, assured the Senate President of their support, even as he commended him for the love he had for the party in Lagos.