Nnamdi Kanu.
The former Governor of Abia State and APC Chieftain, Dr. Orji Uzor Kalu has finally revealed the whereabouts of Nnamdi Kanu today after meeting the former head of state, General Ibrahim Badamasi Babangida.
He said Nnamdi Kanu is safe in London that people shouldn't be worried about him.
Kalu and IBB.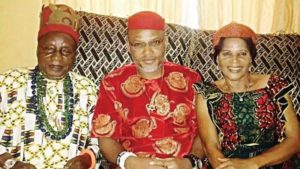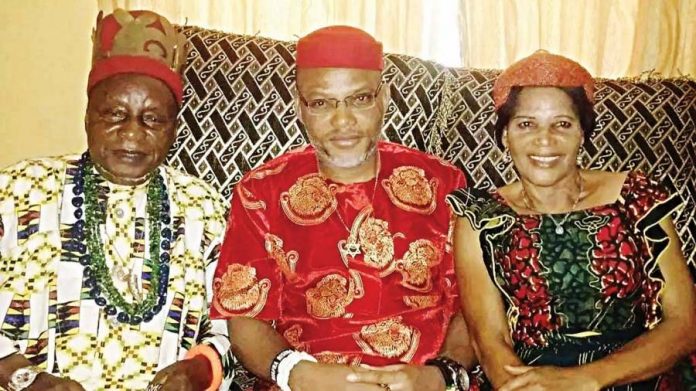 He claimed that Kanu fled to the United Kingdom during the time the military were looking for him.
Kalu disclosed this in an interview with newsmen today.
According to him,
"Nnamdi Kanu is where I told you he is, he is in London. He is safe".
Kalu explained that he visited IBB to canvass support for the re-election of President Muhammadu Buhari.
Kalu explained that his campaign for President Buhari had nothing to do with the South-East getting the presidency in 2023 or his perceived presidential ambition.
On the crises over the emergence of candidates at the forthcoming primary election nationwide, Kalu said conflict of interests were normal in politics.
"The crisis is part of political development, if there is no crisis there will not be political development. Crisis is what makes political development there must be crisis and there must be solution".
The former Governor and his entourage arrived at Babangida's Hilltop residence Tuesday afternoon in three black Toyota SUVs and two Hillux Vans.
Kalu was ushered into the guest room, where he held a 2-hour closed-door meeting with IBB.