Rivers State Bye Election : What You Must Know About Port Harcourt Constituency 3 election. .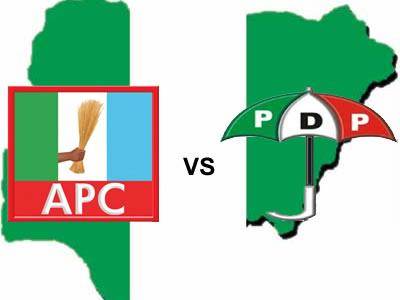 Rivers State bye election.
Head to head Party :
PDP and APC went head to head in the just suspended bye election in Rivers state between Hon. Dickens Worlu of APC and Mr. Chinaka Mmerukini of PDP. Some people from PDP accused the party of  fielding Chinaka Mmerunkini which they believe is a wrong candidate and not worthy to be the party flag bearer.
From the security look of things, it seems 2019 in Rivers State will be tense, and might be marred with violent and criminating act if care is not taken.
From the people view and the street voice and reaction, The ruling party PDP is sleeping to think all is well because of their party royalist, Instead of involving everyone and Professionals in Rivers State politics, they involve only party undeserved royalist. If care is not taken, APC grassroot politics Will come up to PDP.
Prime movers in Phalga : Sir Collyns Owhonda relevancy in Port Harcourt is extremely increasing as so many women and Youths voted for APC because of Sir Collyns Owhonda even when he was not the one contesting. They see Collyns Owhonda as the Messiah that will deliver Port Harcourt. So, Also PDP Phalga people love and still believe in Victor Ihunwo the Port Harcourt city Mayor, as some people voted for PDP because of Victor Ihunwo. Other prime movers include Gov Nyesom Wike, Bro Felix Obuah, Hon Chinyere Igwe etc for PDP and Rotimi Amaechi, Ojukaye Amakiri, Chinda, among others for APC.
The happenings/ All the reactions:
Rivers State Governor Nyesom Wike has blamed the police for the Independent National Electoral Commissions (INEC) decision to suspend last Saturday's Port Harcourt Constituency III State Assembly seat by-election.
But the All Progressives Congress (APC) Publicity Secretary, Chris Finebone, bemoaned the decision of INEC to suspend the polls.
Finebone, who urged INEC to timeously conclude the by-election process and douse the anxiety of voters in the constituency, said: "We want to believe that the suspension is to allow INEC officials sort itself out and conclude the process accordingly. As a political party, APC is not questioning the judgment or discretionary powers of INEC to make decisions about the by-election, however, such decisions must strictly conform to relevant laws guiding the system and specifically do not include cancellation of a process that has commenced."
The INEC Resident Electoral Commissioner in Rivers State, Mr. Obo Effanga, had at the weekend suspended the by-election citing widespread violence as reasons for the suspension.
Wike, in a state broadcast yesterday, said it was saddening that despite assurances from the Rivers State Commissioner of Police during the State Security Council meeting that the police would remain neutral and act professionally, the police allegedly joined forces with APC thugs to disrupt elections.
"As we had feared, the police failed us completely once again and negated all that they promised. Instead of providing security for voters and INEC officials, the police brazenly colluded with political thugs of the All Progressives Congress (APC) to subvert the democratic process and denied the people of Port Harcourt Constituency III their rights to free, fair and credible elections," he said.
Finebone, who stated that when it comes to any election process that has commenced, the powers of INEC end at suspension of the process for evaluation and eventual conclusion, said such powers do not include cancellation, as widely and erroneously peddled and that it was only the tribunal or court that could decide on the cancellation of such a process on approach by relevant stakeholders.
Meanwhile, the Kwara State Resident Electoral Commissioner (REC) of INEC, Alhaji Garba Madami, has said that 315,000 Permanent Voter's Cards (PVCs) are yet to be collected since 2015 till date in the state.Madami disclosed this during a courtesy visit to the Correspondents' Chapel of the State Council of the Nigeria Union of Journalists (NUJ) at the weekend.
He said only 160,000 eligible voters had so far registered since commencement of the voters' registration exercise in the state up till date.
Also, former Kaduna State Governor, Ahmed Mohammed Makarfi, has called on the Federal Government to stop the security siege on Rivers State.
Makarfi, who spoke with journalists in Kaduna yesterday while reacting to the aborted by-election in the state, alleged that the Federal Government was aware of one of its officials responsible for the crisis and security breaches in the state.
He, therefore, said that President Muhammadu Buhari holds it a responsibility to Nigeria to call such person to order.
He said if such person is not called to order, the action is capable of causing a grievous havoc to Nigeria's democracy.
"INEC did the right thing by suspending the election. But beyond that, correction should be done, the security agencies must not allow themselves to be used by an interested party in the election to hijack the political process, whether in Rivers State or any part of this country."
The Port Harcourt Constituent 3 position became vacant following the victory and subsequent swearing in of its former occupant Victor Ihunwo as the executive chairman of the Port Harcoirt Local Government Area in June.
INEC chiefs praised the police for preventing a slip into chaos, but Governor Nyesom Wike blamed it all on the police which he accused of "declaring war on Rivers State." But he hailed INEC for its good organisation.
Three INEC Resident Electoral Commissioners (RECs) – Obo Effanga (Rivers), Mike Igini (Akwa Ibom) and Cyril Omoregbe (Bayelsa) – who conducted the election, gave the account of what transpired at a news conference in Port Harcourt yesterday.
They expressed "gross" disappointment at the display of shamelessness by politicians and their supporters.
As we anticipate the INEC next step, we pray that Rivers State 2019 election to be free and fair.