DMOMA Award.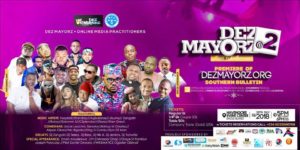 Dez Mayorz Online Media Award (DMOMA) Award of Excellence is a southern Nigeria Award that awards smart working Nigerians from various disciplines and endeavors, for their effective input towards societal development and making life easier to people, using their talent, time and treasure. The award is aimed to encourage them to do more.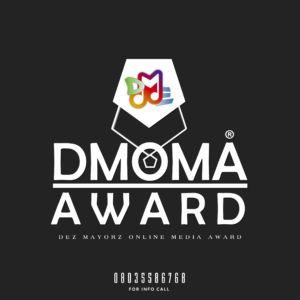 The Award which took place at Dez Mayorz event/ Rivers State Online Media Practitioners Association of Nigeria inauguration on 28th July 2018 at Havengore Event Center, Eagle Island, Port Harcourt.
In no particular order, the following dignitaries were awarded (presented  by Mr Kato Diene ) for their excellent performances in their various discipline for the year 2017/2018.: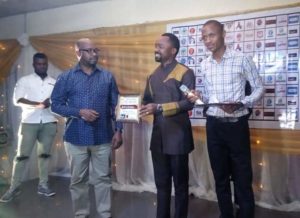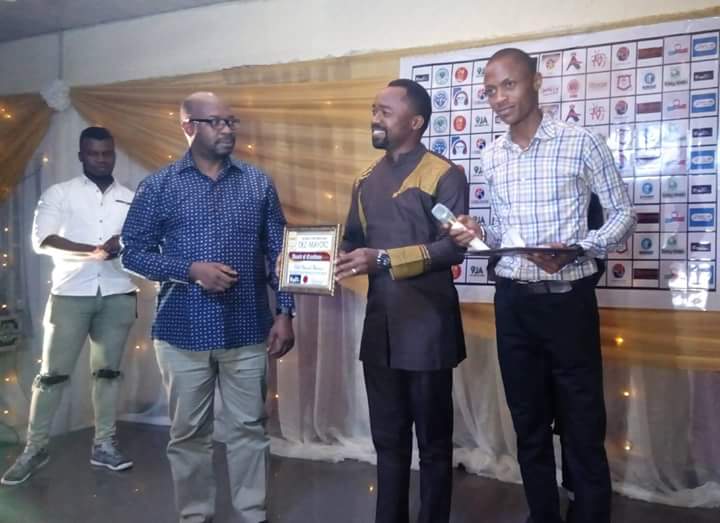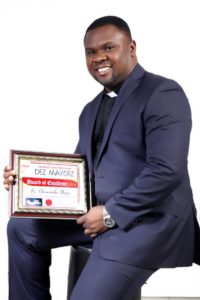 1. Oraye St Franklyn (SA to Gov Wike On Social Media Affairs).
2. Rev Fr Chimaobi Ohaji (For his video IGWE KA IGWE and for his youth support and bringing youths to holiness).
3. Wikematics Ogestar Obiwali (Lady Of Excellence).
4. Pilot Daniel Okwara (Entrepreneur and youth supporter).
5. Emeh James Anyalekwa (OMPAN National president and Igberetv director).
6. Sir Collyns Owhonda (Church Benefactor and youth supporter/ Leader of KSJ Port Harcourt).
7. Fr Simeon Nwosu. (RSU Catholic chaplain and youth supporter).
8. Joseph Polycarp (Effective Medical limited director).
9. Anthony Kezyklef (Topflight music Producer).
10. Hon Emma Okah ( Rivers state Commissoner of Information).
11. Apostle Viv Shalom (African Monarch Magazine Publisher /PALACE OF GOD ministry overseer ).
12. Hon Chinyere Igwe (Rivers State Commisioner of Energy and mineral resources).
13. Bro Felix Obuah (RIWANA director ).
14. Orikoha Ekwueme Uncle Lee (Rivers State Nollywood Influencer).
15. Kingsley Nnamchi (Winkings Plywood director ,/Entrepreneur, Exporter and Importer).
16. Enebeli Emmanuel (Ndokwa reporter director -Delta state /OMPAN deputy president-south south zone.).
17. Hon Victor Ihunwo (Port Harcourt city Mayor).
18. Juachi Ochu Promise (ProfJay director / OMPAN national treasurer).
19. Alabo JojoFalani(Phcitypromo director).
20. Taru B Yinka (Taru Records director /Cinematographer Extraordinaire).
For more on Dez Mayorz DMOMA award and info call : +2348035586768
Email : Dezmayorz@gmail.com
Or visit our news blogsite.
Www.DezMayorz.org.