Akpan Okon and Nat Oliva.
One of the most alluring creative comedians in southern Nigeria  -Akpan Okon has taken his social media handles to raise a theft alert on his brand. He accused another southern Nigeria good comedian of stealing and consistently using his new release jokes.
Below is what Akpan Okon told DezMayorz when we reached him to confirm the alarm :
Akpan Okon: "Nat Oliva used my most striking Joke. He told me he liked the joke and will use it and I warn him not to, Comedian warri bros is a witness to this warning.
But he went ahead in cracking the joke in a global platform like Salvation ministry
A church that the world fellowship looking at the headquarter.
And I warn him this morning after he has used it in the first service.
He went back and continued the jokes in another service. It is not fair."- Akpan Okon said sadly.
Akpan Okon reaction on facebook was like this :
"Nath Oliver, I don't have what you have but you still have the heart to use my JOKE…
You're wicked.Nath Oliver all your years of being a Comedian I can't remember any Joke you have created!!
Then why are you a comedian?."
Dezmayorz has been trying to contact Nat Oliva to hear from him but futile, we are still waiting for Nat Oliva reply.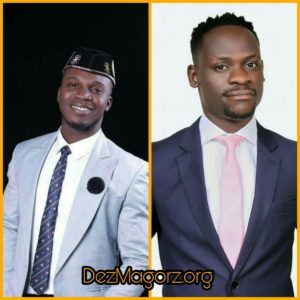 Picture : Akpan – left, Nat -right. Below are some reactions from other brands.:
"This is not fair, it's high time people respected other people brand and creativity. How can someone tell you -Dont use my product /brand /creation and you still go ahead to use it.  This is appalling and must stop ".-Mr Flamboyant
"PUBLIC Announcement. Comedians respect our jokes. It's sad that Akpan Okon Comedian has a hit joke and now it's becoming general. This morning at Salvation Ministries his God and respect for women joke was performed just as he complained bitterly to me yesterday, and today it's been shared on a platform as global as Salvation Ministries, then you expect him to chop sand. Everyone who attends Gateway Church, was in JAS at House on the Rock or attended Jazz On my mind at Aztec Arcum will remember the weight on that joke when I feature perform with Akpan Okon and did just that one joke. In Talkaholic we task ourselves to create jokes monthly and we have built that culture whether it's funny or not, but the long term benefits pays, that's why they have grown their creativity. Last month I saw a skit with my joke, I didn't bother because it's me
Comedian JP had same experience as his Police joking was used for skit. In this business only close friends are permitted to use it each others joke, you either acknowledge the source or take permission. You can use my jokes but leave the jokes of my proteges, the new kids on the block in this city and any of my crew member before I cause serious trouble for town. Just resist the temptation to be using other people's intellectual property as careless and casual as we do. There is no 100% original comedian, but raising your bar will be very very essential. Please help me tag a comedia…… Thank you"-Ko Baba.
"What my Brother Akpan Okon Comedian is going through now is just like When you open a New Shop and The Next Morning armed Robbers Loot your shop Dry…. So sorry for your Loss Bro. We're all going to Court with Chris Bee Dmain Today, we will address this matter! " – GSN.