Nat Oliva management condemned Akpan Okon social rant .
The manager of  Nat Oliva Brand (Legendary-Slam) has condemned the social rant of Akpan Okon accusing Nat Oliva of stealing his jokes. This is comdemnable. He said.
"Nat Oliva did not actually used Akpan Okon, rather he took reference from him. Before doing that, he acknowledged Akpan Okon and told him that he is going to make use of his joke. People should learn how to work together. No comedian is 100% clear of this. Going to social media is bad especially with the fact that both were together earlier. Nat Oliva didn't mean bad to Akpan Okon.This should not cause issues at all. Port Harcourt is growing, let's work together.  God bless everyone". – Legendary Slam concluded.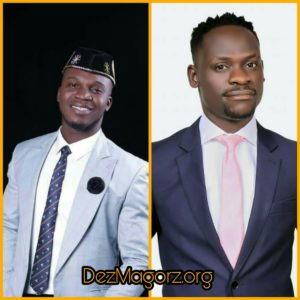 This is what Okon said earlier. Akpan Okon: "Nat Oliva used my most striking Joke. He told me he liked the joke and will use it and I warn him not to, Comedian warri bros is a witness to this warning.
But he went ahead in cracking the joke in a global platform like Salvation ministry
A church that the world fellowship looking at the headquarter.
And I warn him this morning after he has used it in the first service.
He went back and continued the jokes in another service. It is not fair."- Akpan Okon said sadly.