CSplendor.
One of the fastest growing southern Nigeria music artiste CSplendor has taken his social media handles to shower praises on Port Harcourt first son.
"I am Proud Of Duncan Mighty,
Duncan Mighty has Proven to all PH/Rivers Entertainers that You can stay in port Harcourt and still be heard, noticed and appreciated in the World.
Duncan Mighty is an example of a Prophet not recognised much by his people, but loved by all. "- CSplendor.
This came up on the collaboration he(Duncan Mighty) had with star boy – Wizkid(daddy yoo) on the song "Fake love" which developed into some controversy over the originality of the song.
CSplendor blast some port Harcourt entertainer for not appreciating their own.
Wiskid was exited to have him on the song as a legend while we see him as common over here which is wrong.
It is high time PHC appreciated their own.
Duncan mighty's Effort in building a TV station here in Pitakwa(PH) is exemplary and should be imitated by all entertainers unlike politicians who steal our money and fly overseas.
I want see more of Duncan Mighty in international Platforms and in signing more PH city talented artistes to his platform. His whole success story is an inspiration to me and should also be to many.- CSplendor concluded.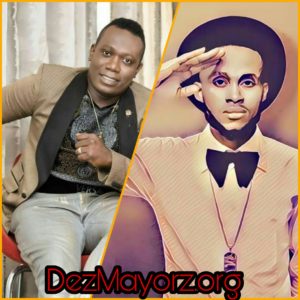 Csplendor kalanji-Meka is known with sweet vocal songs. His latest single "Wait for you " is trending in southern Nigeria.
Download CSplendor wait for you audio below .
Download Duncan Mighty fake Love below.