COVID 19 Lockdown: Rotimi Amaechi Friends And Associates Donate Over 12,000 Bags of Rice To Rivers People.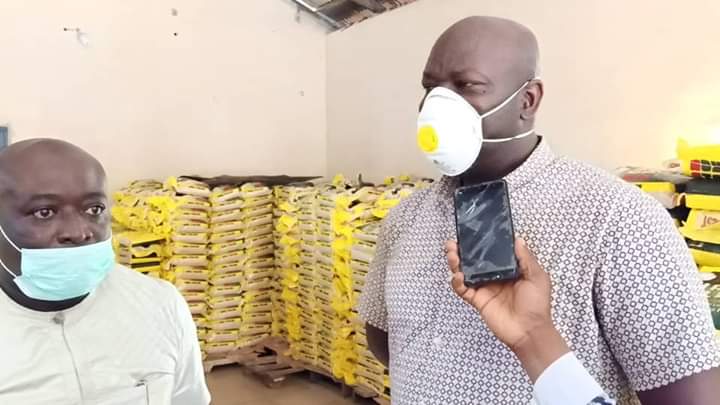 Rotimi Amaechi Friends And Associates Distribute Material Reliefs And Palliative.
The Minister of Transportation, Rotimi Amaechi, Friends and Associates have donated some food stuffs as relief materials and palliatives to the people of Rivers State to cushion the effects of the stay at home orders as a result of the global pandemic.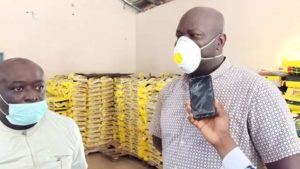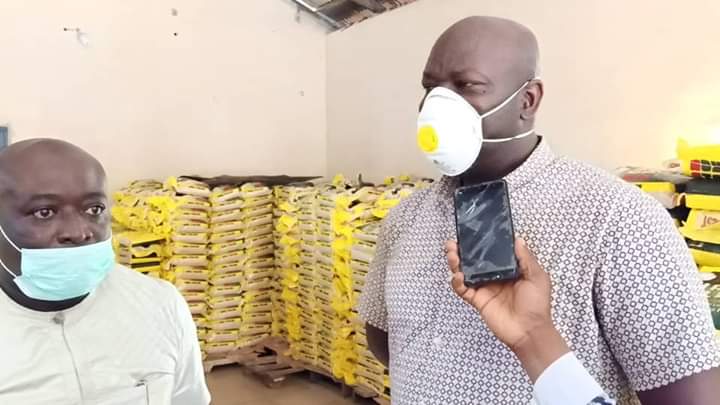 The group handed over the items which include over twelve thousand bags of rice to GREEN NIGERIA FOUNDATION PROJECT, an NGO to distribute to Rivers people.
One of the Associates of the Transportation Minister Friends and Associates, Hon Chukwudi Dimkpa, who represented the donors said it became expedient to provide the palliatives following the suffering being experienced by the people during the stay at home orders caused by the closure of markets as well as inflation in prices of food stuffs.
The 2019 DMOMA Award winner (Youth Impact category) Hon. (Engr.)Chukwudi
Dimkpa urged the GREEN NIGERIA FOUNDATION PROJECT to ensure that the items are distributed irrespective of religion and party affiliation.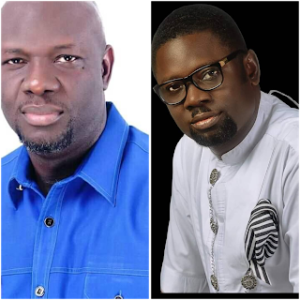 The National President of GREEN NIGERIA FOUNDATION PROJECT, Pastor Warigbani Ezekiel who received the items commended the donors and promised that distribution of the palliative to the people will cut across all parties and sections of the State, without bias and ethnic/political colouration.
Warigbani revealed that the distribution of the food items which will commence on Wednesday, April 15, 2020 will cover Ogba Egbema Ndoni, Abua-Odua, Ahoada East and West as well as Emohua Local Government Areas of Rivers State.
Others areas will follow subsequently.