COVID 19 : Nnamdi Kanu's IPOB Distributed Thousands of Bags of Rice In South East and South South.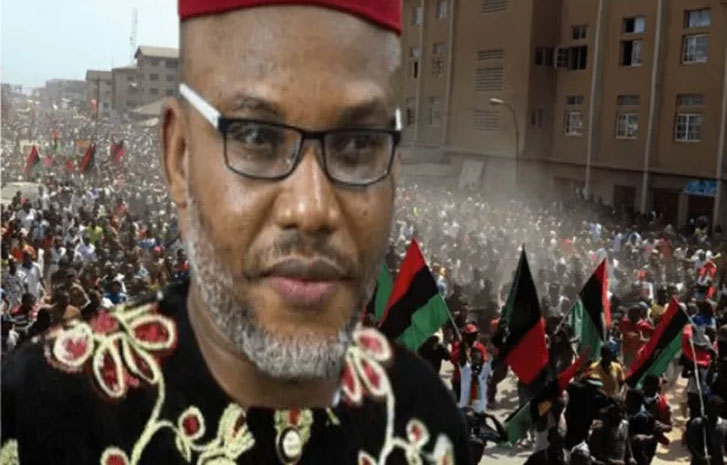 COVID 19 : Nnamdi Kanu's IPOB Distributed Thousands of Bags of Rice in South East and South South.
The leadership of the Indigenous People of Biafra and Nnamdi Kanu delivered a truckload of about 2,000 bags of rice in South East and South South which he refers as Biafra Land.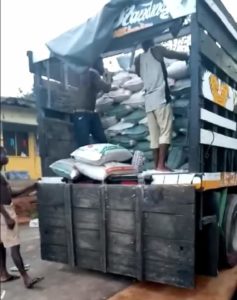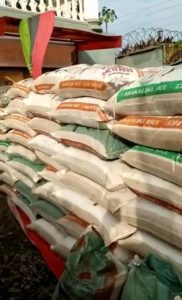 Dez Mayorz gathered that some zones (Group) received three hundred bags of rice (300), while some states got 100 bags and some 40 bags.
Other items shared by Mazi Nnamdi Kanu included bags of onions, cartons of tomatoes, cartoons of Indomie and other food condiments. Plus protective personal equipments.
This serves as palliatives and relief materials given to his people due to the effect of the lockdown to the global pandemic, COVID-19, with the interest in saving lives.
Dez Mayorz learnt that the Nnamdi Kanu palliative comes in batches as the Indigenous People of Biafra (IPOB) announced the arrival of the second and third batch of its palliative distributed to the people of the South East and South South zones of the country.
According to a press statement by the media and publicity secretary of the group, Emma Powerful, the palliative comprising foodstuff was received in Umuahia, residence of the leader of IPOB, Nnamdi Kanu. The distribution had also commenced at the weekend according to Powerful.
The third batch has already reached Anambra state.
Mazi Nnamdi Kanu, however, urged people of the zone to be patient, just as he assured them of the continued support of IPOB to cushion the effect of the COVID -19 pandemic.
He said: "The second batch has arrived; the third batch will be delivered direct to a location in Anambra. Distribution to homes and families started yesterday and will continue until all vulnerable families are fed.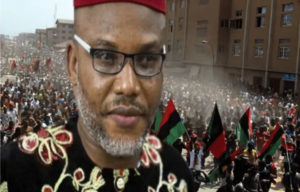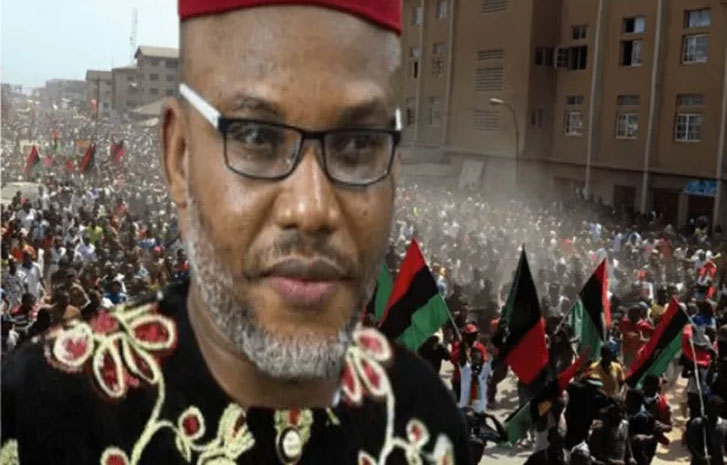 "I am not under any illusion that this is a very tiny drop in a mighty ocean but with the help of numerous Biafran philanthropists, few conscientious politicians and grace of God, Biafrans shall come through this hunger and pestilence stronger as a people and more united as a nation.
"We must be guided by our creed at all times and remember that our ability to defend those who cannot defend themselves is what makes IPOB unique," Kanu stated.
Kanu recalled that IPOB earlier had distributed over 300 bags of rice and other materials to senatorial zones and some council areas in the South East and South South.
Those that had benefited from the largesse according to him were Ugep, Calaber, Uyo, Obigbo, Warri, Agbor, Benin, Igbanke Asaba, Onitsha, Abakiliki, Owerri, Mbaise, Ikwuano Umuahia, and Aba.
While those to receive their own Beyelsa, Nnewi, Awka Ukwuani, Okigwe, Orlu, Igala, Idoma/Igede and others he said will surely receive theirs next week.