Nnamdi Kanu's lawyer reacts on what trespassed as police declared him wanted.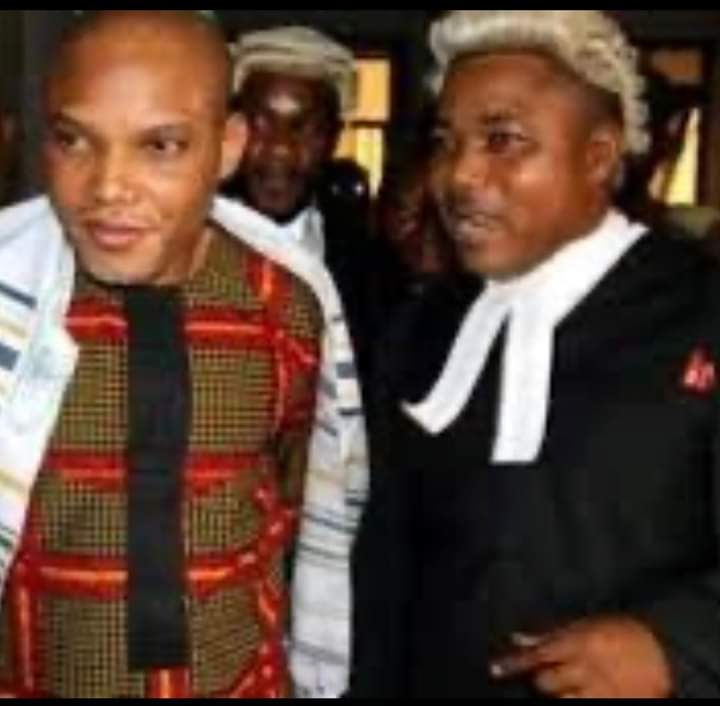 Nnamdi Kanu lawyer.
-Police declared Nnamdi Kanu's lawyer wanted.
– IPOB denied killing of any police officer in Oraifite, Anambra State, much more of killing a Rivers State person, said the Nigerian police executed all the act.
As the controversy surrounding the carnage that took place at the home of the lawyer to Nnamdi Kanu continues, the lawyer, Barr. Ifeanyi Ejiofor has released an 11 minutes long video explaining what happened in his house on Monday, 2nd of December, 2019.
According to him, what happened in his home was a calculated attempt to assassinate him as nothing could be farther from the truth than that going by the commando style his house was invaded.
He explained that had a conversation with the police area commander in the morning and he requested him (Ejiofor) to report to their station immediately stressing that it's very urgent.
He went further to disclose that what happened in his home isn't unconnected to the legal services he offers to the members of IPOB stressing that an Igbo billionaire from the same areas with him (names withheld) was contracted by some forces to execute the plot.