Kobaba on xenophobia.
The popular Nigerian comedian has questioned Nigeria government credibility as he plead to Nigerians to be wiser and diplomatic in dealing with the xenophobia. Below is his comment. :
LETS QUESTION OUR GOVERNMENT
Sorry, I am not boycotting any MTN, Shoprite, DSTV or South African products. Our government has been too silent and not proactive in handling this issue. MTN didn't send anybody to kill Nigerians, and they have not supported the barbarism in any way. These companies sustain several of our families and friends. Any form of hostility towards MTN, DSTV, Shoprite and other South African firms in Nigeria, will certainly incapacitate our already failing economy because the jobs of our people who work in these firms, will suffer.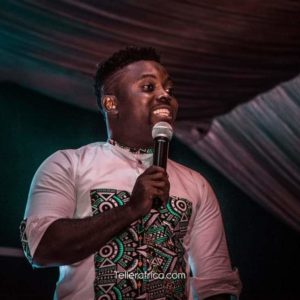 Please, let's stop making it easier for this government to widen the economic gap between the elite and the masses. They have a most urgent job at hand: to tackle/address the recent South African xenophobic spree, yet they do nothing. Nigerians dying daily is of mild interest to them. We are killed here by bandits, militants, Boko Haram, harsh herdsmen, robbers and cultists. And if we attempt to go abroad, xenophobia is waiting to finish us up. If this country were better, Nigerians would return happily. Cut your loot and greed (or at least reduce to the barest minimum). It's painful, that our leaders are more interested in acquiring wealth than in seeking our Commonwealth. We are so blessed, but painfully messed up.
Nigerians in South Africa are afraid to return home and if you ask why, you will know that there is a case of hopelessness; they don't believe they can have a fresh start here and succeed. Please let the three tiers of government know that improved life quality is what we need now. A better economic policy that has industrialization, education, human capital development, technological advancement, ICT compliance, good health, security, infrastructural development and everything that makes life better, should be the givens of our system. The demands are simple: make our country better and safer to live and work in. Only then will we see our brothers return, and crime reduced.
We have become a laughing stock around the world, despite the fact that we constitute one of the most intelligent collections of humans on earth. It's saddening that our leaders are having a fun ride within sight of our dire need for good change. It's time to get down to business and build this country, and not wait for others do it. Thank you