Emeka Odumejeje
The spiritual director of Holy Spirit Intervention Ministry Emeka Odumejeje Drobbed a bombshell.
The Onitsha highlife singing pastor told his followers that he is going to replicate Jesus feats by walking on the River Niger on 19/8/2019.
He urged everyone, Journalists to come and witness the great miracle that is going to happen in Onitsha that very good day.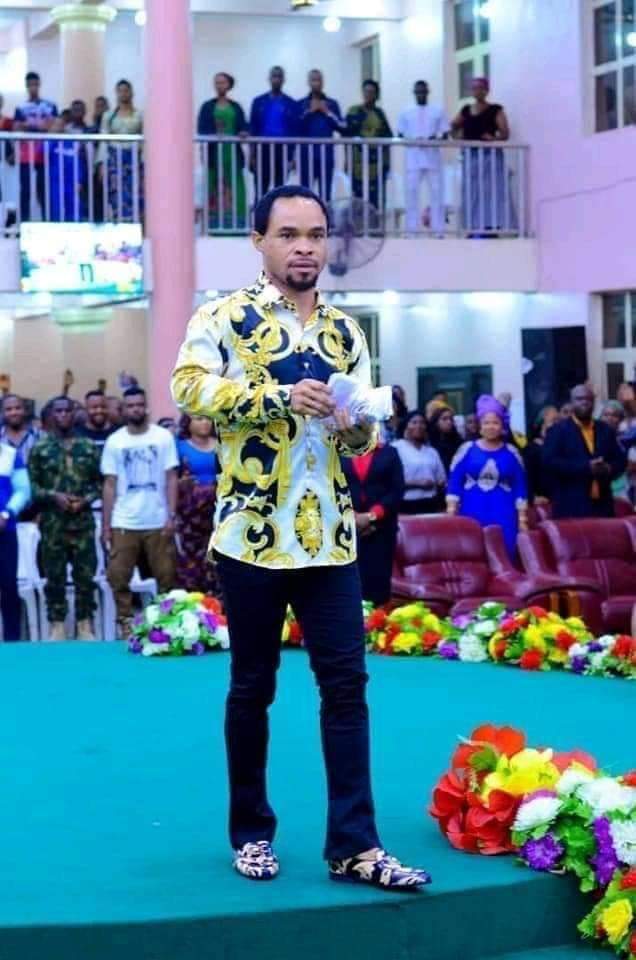 Remember, Odumejeje is the prophet who prophesied the Returning of IPOB supreme Leader after his disappearance on 14th September 2017, he pleaded the Federal Government to allow that man to go or they risked Tornadoes on his Second Coming, many debunked the news then until it's dawn on them. The video of that facebook is on Google, IG, Twitter and facebook, you can watch it there.
The Onitsha Anambra highlife singing pastor who spray money on members and members spray him money too as his ministration goes on mark his birthday today 8/8/2019.
The question is, will he be able to compete with Jesus of Nazareth that very good day??