PDP Atiku won Buhari.
Atiku won Buhari, and Gov Wike will win Rivers gubernatorial election – Mayor Victor Ihunwo.
The best performing Mayor (local government chairman) in Nigeria Hon Victor Ihunwo Nyeche insisted that PDP won the rigged presidential election in Nigeria and PDP governor Nyesom Wike will win again this Saturday.
This he made known during the PDP PHALGA Federal constituency 2 campaign in his ward in Port Harcourt.
DEZ MAYORZ Nigeria reports some of his speech captioned below.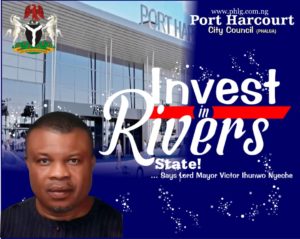 "In the last election, PDP won the election. Atiku won Buhari, but Buhari rigged the election. Those who celebrated Buhari rigged re-election have all died. That's to show you that Buhari comes with death. "
"My ward will deliver more than Chinyere Igwe ward this time around. We will give Gov Nyesom Wike and Azeru Opara a massive vote of victory. " – Hon Victor Ihunwo.
He concluded by calling on all the people to vote for Gov Nyesom Wike and Azeru Opara in the coming Saturday election.
The whole mammoth crowd were very happy with the Mayor of Port Harcourt city as they continue to sing and hail him:
Excess power!!! Excess Mayor!!! Excess Power.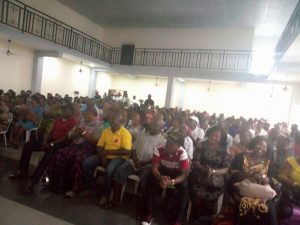 Remember that the Online Media Practioners Association of Nigeria rated Mayor Victor Ihunwo Nyeche very high.