Non indigenes in Rivers State.
*Governor Nyesom Wike Creates Equal Oppurtunities for All Residents of Rivers State*
*Bars the use of "Non Indigenes" to address residents*
In a rally held at Rumueme Civic Center Port Harcourt, to endorse the re-election of the Governor by residents and business owners in Rivers State under the umbrella of Non Indigenes Without Borders, Governor Nyesom Ezenwo Wike frowned at the designation & continous use of the tag "Non Indigenes Without Borders  by the group.
The Governor insisted that all persons doing businesses or resident in any part of the state are automatic members of such communities or areas and should be recognised as such, thus, we are all one indivisible Rivers People.
The Governor thanked the organisers of the program, but warned that the name Non Indegines Without borders should be changed with immediate effect.
The occasion witnessed so many cultural displays and assurances of total support and votes for Atiku Abubakar and Governor Nyesom Wike for the 2019 General elections.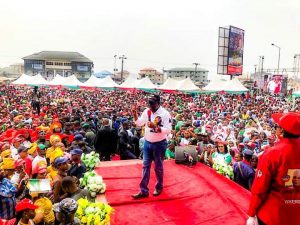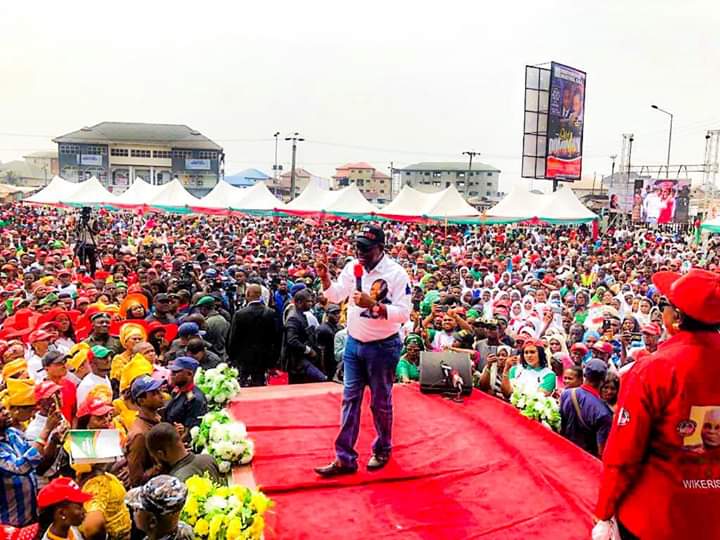 City View Media interviewed some of the participants at the events
" I am happy today that this one happen in my very eyes, at least states like Lagos have been doing same since.
The Governor of Rivers state is completely a detribalised leader & we shall continue to love and vote for him anytime anyday"
"I came here with my women because we heard there is a support rally for Wike today, but we are not recognised because we are not under the Non Indegine group, but with what the Governor said today, there is No more name like Non indegines group, so we believe now they will be calling on all support groups to join hands together in all event, not only a few chosen people representing everyone of us, I like it"
The atmosphere was charged as the Governor took time to relate with the people to come out enmasse with their PVCs and vote out the APC led Government on Saturday.
Habemem Friday.