Plugged Port Harcourt.
Davido ran for his life.
Informaton reaching DEZ MAYORZ explained how Davido fearfully ran away from the stage during his music performance at Plugged event/concert.
The show was a huge success except that Davido did not finish his performance due to lack of crowd management and control at the event.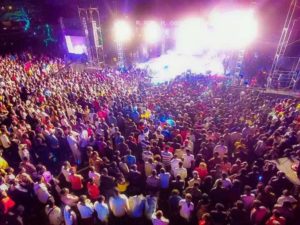 It was Davido who called off the show after the crowd, especially those in front of the stage became unruly climbing and jumping on the stage. Although some clowd are also trying to encourage him to continue his performances, but Davido due to fear or anger left the stage.
In fact, people were not happy that Davido stopped his performance after stopping twice to plead with them to leave the stage,
Some see it as disrespectful to the southern Nigeria people, saying "Davido no get mind self, if na Wizkid, Wizkid for no fear".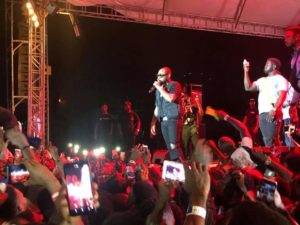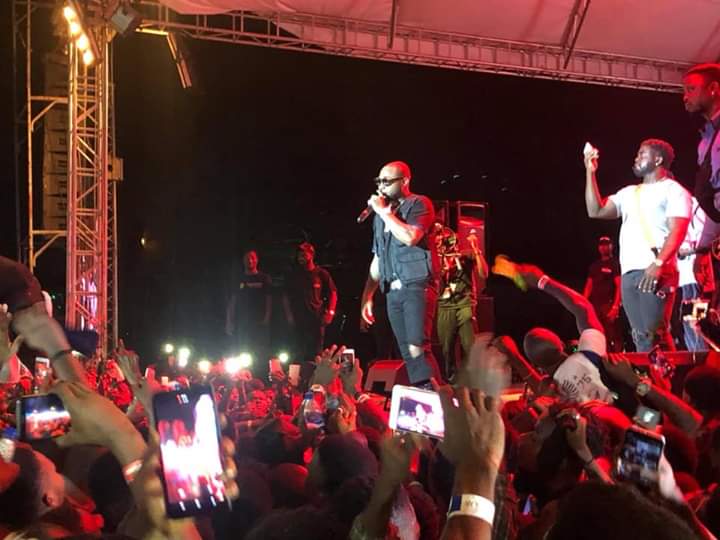 Many southern Nigeria people cried political foul play claiming that many  PDP people were given free tickets while other good citizens paid for tickets which they labeled "partiality". All our efforts to get to the organizer of the event(Chima Aguma) was futile.
Nevertheless, Plugged concert was a huge success and will only get better.