Friends of Atiku state coordinators.
This post is brought to you by Wikematics Ogestar Obiwali in Dez Mayorz Nigeria.
State Coordinators of Friends of Atiku Campaign Organization Receive Appointment Letters.
Just a few months to the Presidential election, the National Coordinator of Friends Of Atiku, Senator Lee Maeba has issued appointment letters to the 36 Coordinators including Abuja FCT.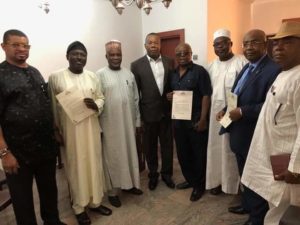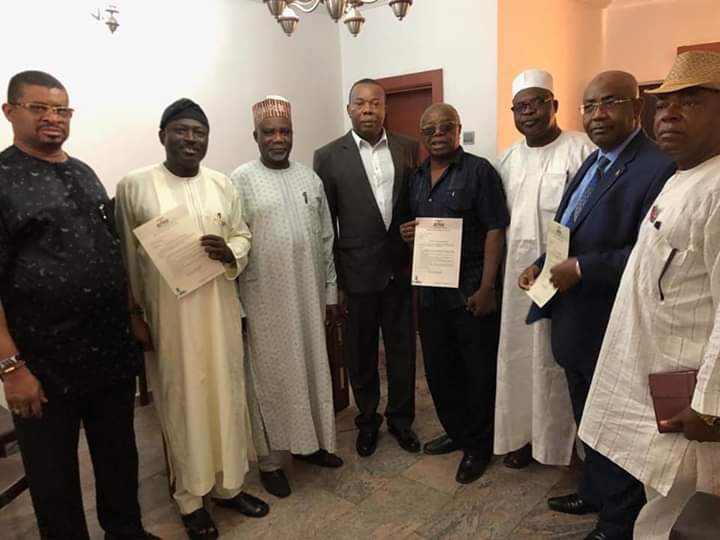 Maeba while issuing their appointment letters, stated that they have been carefully selected in the various states of the Federation. He also informed them that their appointment was to galvanize support for the election of His Excellency Alh. Atiku Abubakar in 2019 elections.
"You have been appointed to work, to ensure that you deliver your various States and galvanise support for the PDP and Alh. Atiku. This is not a small task but with determination, you will achieve it ." He encouraged the coordinators.
He charged them to express their worth in the service of their respective State's and her people of voting age. He finally called on them to take the gospel of electing Atiku Abubakar to the nook and crannies of their various state by reaching out to all eligible voters, irrespective of their political affiliations, religion, believes or class.
Senator Lee maintained that the focal aim of this organization is to harness resources, ideas and prayers aimed at achieving victory for Alh. Atiku Abubakar in 2019 elections.