Shut up your mouth, goats – Guinness world record blast APC members over Peter Obi.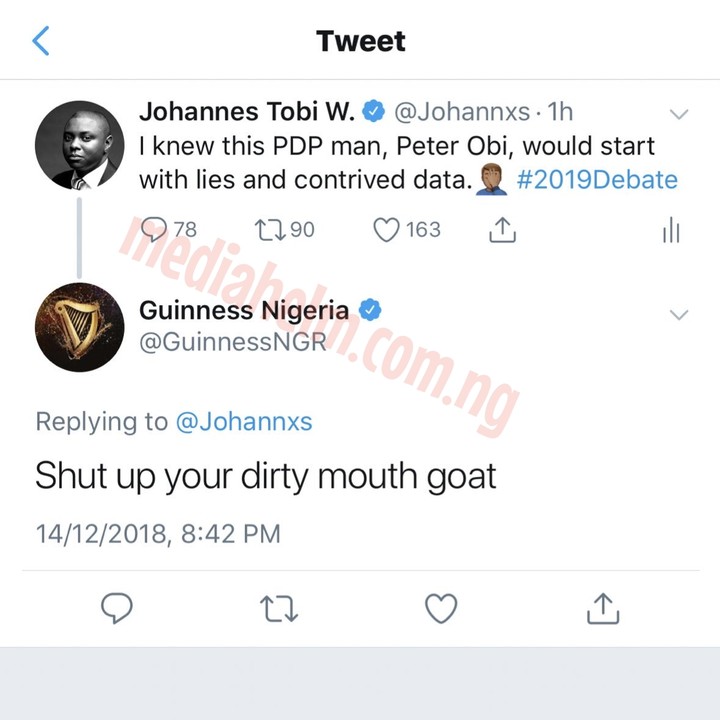 Guinness world record.
Guinness Nigeria, Twitter handler has slammed Man who said "Peter Obi would start with lies and contrived data"  during the Vice-presidential debate in Abuja using the company's official account.
The handler in an apparent fist of anger responded to the Twitter User "Shut up your dirty mouth". You goats.
This shows the world watch the debate and believe in Peter Obi.