Nnamdi Kanu talks on ISIS.
Again, the leader of the Indigenous People Of Biafra, Mazi Nnamdi Kanu has revealed more shocking details of what is going to befall Nigeria if something is not done.
Kanu predicted more terror attacks and deaths in Nigeria, warn­ing that the dreaded Islamist State for Iraq and Syria (ISIS) would soon take their bloodlet­ting campaign to the country's territory.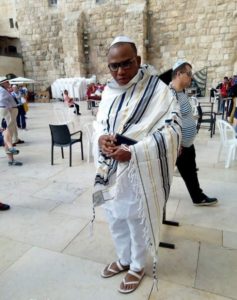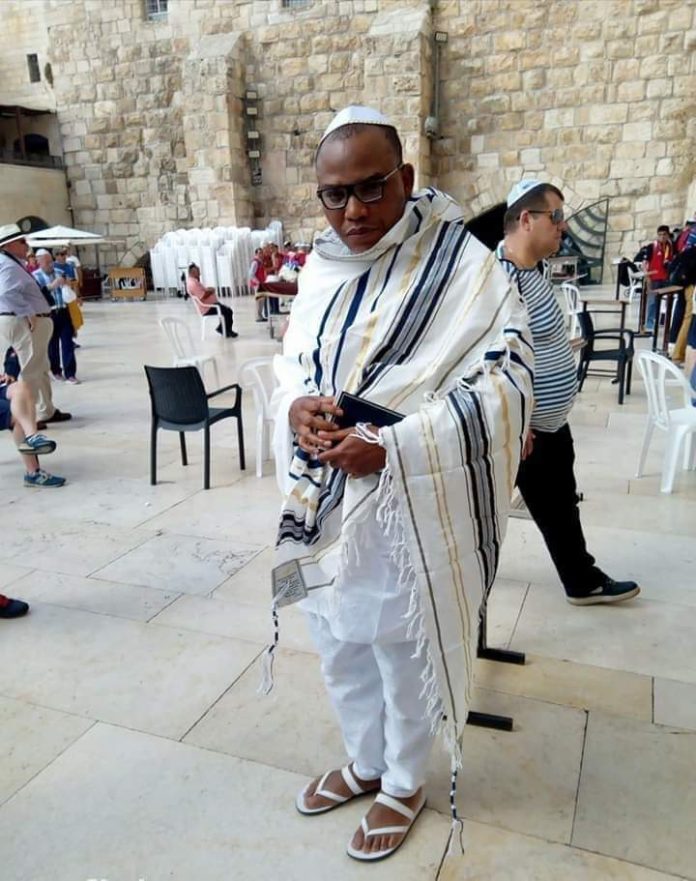 The pro-Biafran agitator further warned that the tar­get of the impending terror attacks would be the Southern Nigerian which has the largest concentration of natural re­sources, a development he said requires citizens to be ready to defend themselves.
"You think I am joking. They are coming. Your mothers will be raped. Your sisters will be married off as slaves. Biafra land will be decimated unless we equip this army," he said.
Kanu who is currently on ex­ile in Israel gave the damning warning in his latest contro­versial broadcast aired on Ra­dio Biafra over the weekend. According to him, more Nigeri­ans will be killed if leaders fail to carry out their responsibili­ties. "The worst is yet to come and more innocent people will lose their lives if community leaders fail to do the needful."
He therefore called for sup­ply of arms and ammunitions for defence of Biafra land. Hear him: "I have the men. I need guns and I need bullets. That is all we need, and then we will win. I have been sounding this warning, and I have been tell­ing you, 'osi na ofu nti banye, osi na ko ozo puo'.
He alleged that the Boko Haram has an alliance with ISIS and that the group has lost confidence in President Muhammadu Buhari, who he alleged is the 'godfather' of the group.
"Buhari was their god-fa­ther, they no longer trust him. I mean Boko-Haram, in this instance. Buhari they thought will give them sharia imme­diately. When Buhari said, "I don't belong to anybody'', from that day they intensified their bombing."
Kanu disclosed that ISIS will enter through Chad Re­public and that it would not attack Nigeria as Boko Haram but through other franchise they have. "They will enter the zoo from Chad, very very shortly, not as Boko Haram. They are coming in as their franchise and as their name dictates. ISIS is coming."
He bemoaned the "hard-heartedness" of the peo­ple to his call for guns and bul­lets, blaming it on the devil. He also referred to an alleged allusion of PDP's presidential candidate to his claims to a confession of his postulation and said he would not com­mand the people if he is called upon when the ISIS besieges Nigeria, and if he does not get prompt response to his call.