IPOB Jews.
The members of the Indigenous People Of Biafra, IPOB, have staged a heavy protest in Umuahia, Abia State capital today.
The IPOB members appeared on a Jewish attire with Insignia on Biafra and stormed major streets in Umuahia.
Some of the Insignias read that the News were in existence IN Nigeria even before the Almagamation in 1914.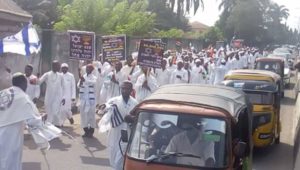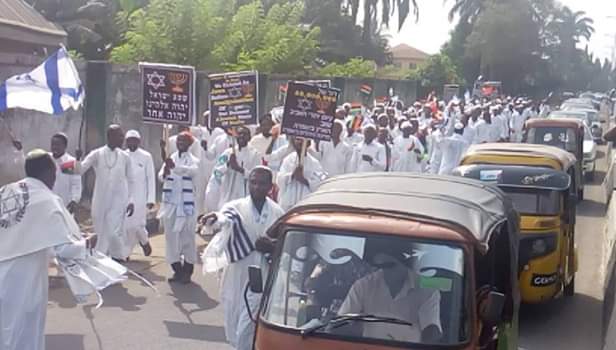 Recall that their leader, Mazi Nnamdi Kanu is currently in Israel and claimed that President Muhammad Buhari is a Jubril from Sudan but the Minister of Information, Lai Mohammed yesterday denied the report that President Muhammad Buhari is Cloned.
[wds id="1″]
[wds id="3″]
About 37 of their members were arrested by Nigerian police force.
Buhari while in Poland recently, also dismissed the report that he is cloned.
[wds id="2″]