Support me on charity instead of spending money on merriment and posters – Atiku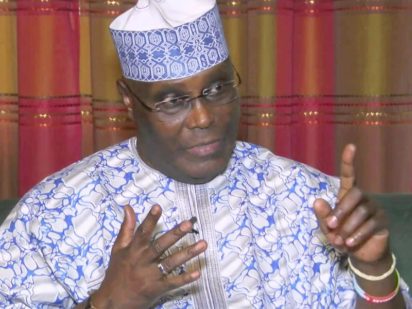 Atiku.
The ex Vice president and the presidential candidate of the Peoples Democratic Party (PDP) in the 2019 general elections, Alhaji Atiku Abubakar has charged his family, friends, and supporters to withhold from placing adverts to congratulate him on his 72nd birthday coming up on November 25, 2018.
Atiku made this known through a press statement made available to Igbere TV by his media aide, Paul Ibe.
The statement reads in part…
"With utmost humility and appreciation of their good intentions, the Waziri Adamawa would prefer if his well-wishers instead channeled their funds for adverts and congratulatory messages in the media, into charity organizations of their choice, such as orphanages."
"These times call for sober reflection and prayer, rather than extreme merriment and jollification. These times require laser sharp focus on rescuing Nigeria from economic crisis and global ignominy. These times must be dedicated solely to the task of getting Nigeria working again, on JOBS (Jobs, Opportunities, Being United and Security)."
"The time for celebration will definitely come. But, first of all, the battle for the soul of our nation must be won."
Atiku Abubakar thanks Nigerians for their overwhelming support of his quest to lead our great country out of darkness into light in 2019."
"He humbly asks that they, please, keep him constantly in their prayers, on his birthday and afterwards, for the battle truly belongs to the Almighty God."