Divine icon.
Wisdom To Wealth (A developmental foundation).
Presents :
Divine Icon Music Talent Hunt season 6 grand finale
and Award Night and night..
Date : 25th November, 2018.
Time : 4pm (red carpet) and 5pm (main event).
.Venue : The Atrium Event center, Port Harcourt..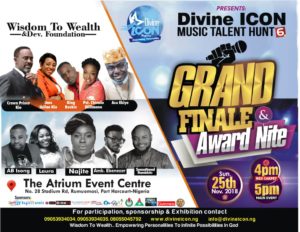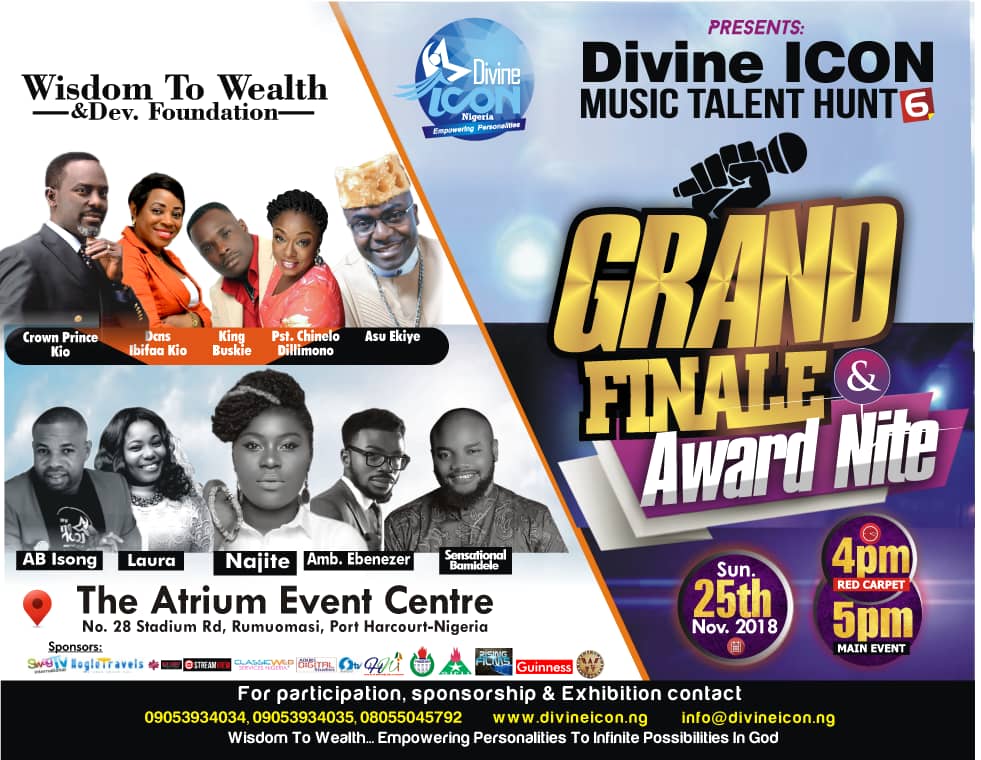 Featuring :
Talent hunt, award night, top music artistes performances, etc.
Let's go there!