Wikematics Audio: Arise Oh RIvers Women – Ogestar Obiwali.
Wikematics Ogestar Obiwali forum endorsed Gov Wike.
Rivers State women have taken the bull on its horn to endorse and support a gubernatorial candidate who has significantly carried women along in his administration.
Rivers State women under the frontship of Wikematics Ogestar Obiwali has fully endorsed Gov Nyesom Ezenwo Wike for second tenure.
The women cited that Gov Wike administration has favoured women most, by actively involving them in political leadership and significantly empowering them.
If you are a woman, you need to hear this. Download / listen to this audio and hear what Rivers State women are saying about Gov Nyesom Wikematics.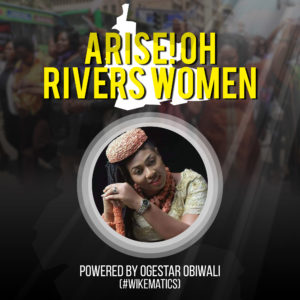 Compiled by:
Wikematics Ogestar Obiwali.
watch Video.