Next Cash and carry.
(photos credit – Oraye St Franklyn.
Governor Wike commissions NEXT Cash and Carry Port Harcourt Flagship Shopping Complex
calls on communities to cooperate with investors for sustained development
Rivers State Governor, Nyesom Ezenwo Wike has called on communities across the state to cooperate with willing investors to create employment opportunities for the people.
Performing the official opening of Next Cash and Carry, Port Harcourt's Flagship Shopping Complex on Thursday, Governor Wike commended the Oginigba community for supporting the construction of West Africa's Largest Shopping Centre.
He said: "I urge host communities to support and cooperate with investors to create jobs for our youths. When you protect investments, you encourage them to expand.
"For the management of Next Cash and Carry, I advise you to carry the host community along. Whatever you know they are entitled to, in terms of employment, ensure they get them".
He directed the Ministry of Works to compel the contractor handling the road to the mall, to commence work immediately.
"As I leave here, I will summon the Works Ministry to immediately commence the process of ensuring that the contractor starts the construction of this road ", he said.
He expressed happiness that the private investor that sited West Africa's Largest Shopping Centre in Port Harcourt , ignored the negative propaganda against the city.
"I am one of the happiest persons that this major facility is here. You have supported Rivers State by this singular action.
"I want to say because you brought this major investment to Rivers State despite the negative propaganda, God will bless you", Governor Wike said.
The Chairman of Next Cash and Carry Super Mall, Mr Ndibe Obi thanked the Rivers State Governor for awarding the contract for the construction of the road leading to the mall.
He said the governor has developed a business friendly environment that has encouraged investments.
Obi said that the mall has offered direct employment to 300 persons, while 700 direct jobs will be created at the height of operations.
After the official opening, the Rivers State Governor made purchases at the facility .
Wikematics Ogestar Obiwali sponsored this post on DezMayorz.org.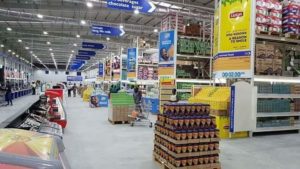 M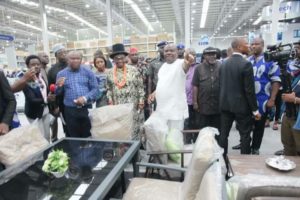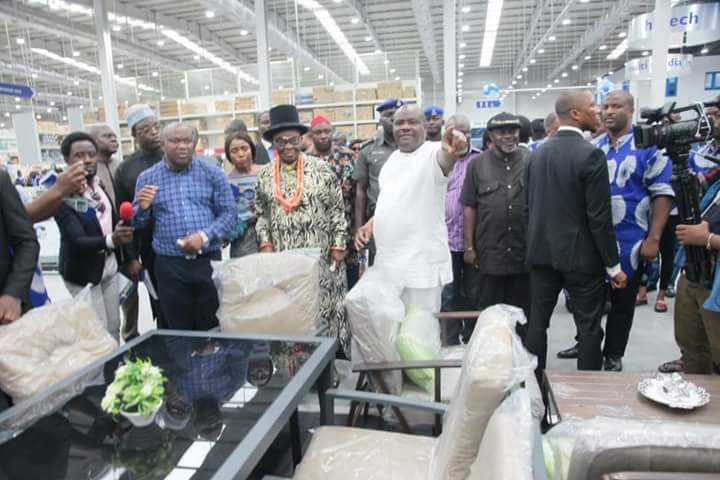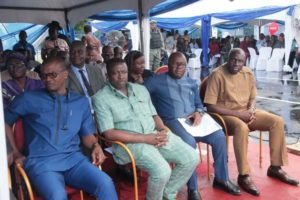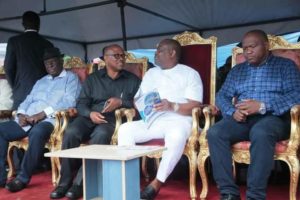 Simeon Nwakaudu,
Special Assistant to the Rivers State Governor, Electronic Media.
27th September, 2018.