WIKEMATICS.
THIRD YEAR ANNIVERSARY : GOVERNOR WIKE ROLLS OUT 19 ROADS IN ELELE-ALIMINI TOWN
Rivers State Government on Wednesday rolled out 19 Internal Roads constructed by the administration of Governor Nyesom Ezenwo Wike in Elele-Alimini Town of Emohua Local Government Area.
Ekiti State Governor, Ayo Fayose jointly commissioned the 19 roads constructed by the Administration of Governor Nyesom Ezenwo Wike for the revival of the economy of the area.
Speaking during the commissioning event, Governor Wike said that the roads were constructed in line with his campaign promise to the people of Elele-Alimini.
He said that the remaining two kilometres of roads in the town will be constructed by his administration.
He said: "I thank the people of Elele-Alimini for their total support for my administration. When a community identifies with projects, it is easy to execute projects for them.
"As a result of the peace and unity in the area, we are going to give you a traditional stool as requested by the Elele-Alimini council of chiefs".
The governor urged the people to protect their permanent voters cards, so that they can vote credible leaders .
"With these projects, we are telling the world that we are prepared for governance. We didn't come up with excuses. We are a government that fulfills promises", he said.
He charged the people of Emohua Local Government Area not to allow themselves to be deceived by the fake promises of the APC.
Commissioning the roads, Ekiti State Governor, Ayo Fayose lauded Governor Wike for his commitment to the development of the state.
He said that the roads commissioned will help in growing the economy of the area. He urged the people of Rivers State to remain supportive of the PDP as APC has failed woefully.
The Ekiti State Governor berated the APC Federal Government government for deploying huge funds to rig the Ekiti State Governorship Election. He said irrespective of the deployment of funds, the APC will lose the election.
He added that Nigerians will sack President Muhammadu Buhari next year because of his failure in governance.
Works Commissioner, Rt Hon Dum Dekor said the 19 roads completed by the Wike administration in the area are of immense economic value to the people of Elele-Alimini.
Thousands of Emohua people trooped out to sing the praises of Governor Wike at the commissioning event.
This report is brought to you by WIKEMATICS Ogestar Obiwali on Dezmayorz.org.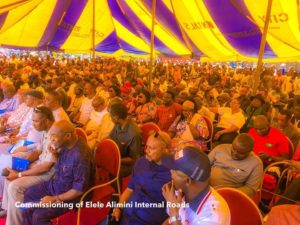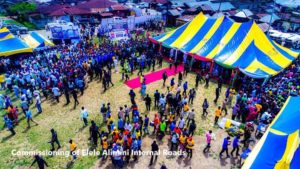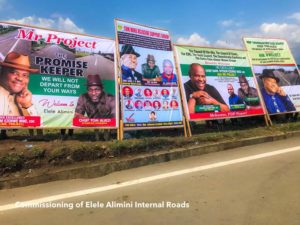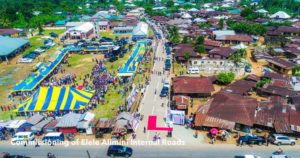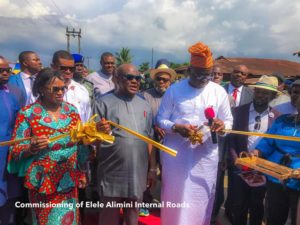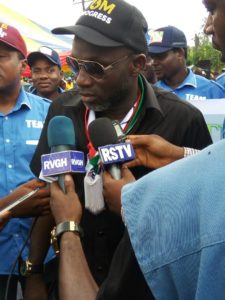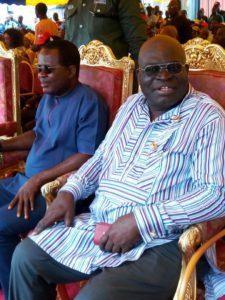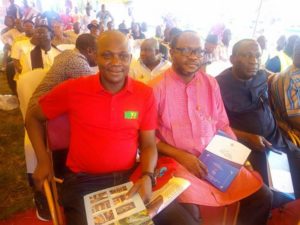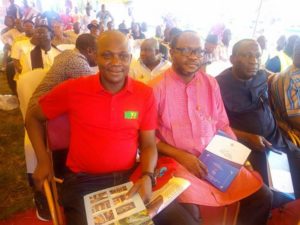 Write up by :
Simeon Nwakaudu,