What We Have Is DMOMA Awards And Other Awards – Prof. Zeb Opibi.
(Thank you professor, for believing and supporting us from the beginning).
What we have Is DMOMA Awards and other Awards – Prof. Zeb Opibi said in 2019 DMOMA Awards first edition where he won the 'Most Proactive Lecturer of the year' with wide margin.
In statement reads in parts.
"….I have won so many awards but DMOMA Award is different and unique"
"Unlike other awards, DMOMA Awards organizers are not money conscious, they didnt ask me for any money nor ask me to raise fund, rather they left everything to the public to decide via nominations and voting. And that's how Award really supposed to be. Very reliable and commendable."
"Very soon, DMOMA Awards will be highly appreciated and accepted in Africa if the organizers continue on this their right path" – Prof (Chief) Isaac Zeb Obipi (Rivers State University Professor and Dean Of Students Affairs) said when he won 2019 DMOMA Award, Most Proactive Lecturer of the year in Nigeria, in Cubana Event Center, Port Harcourt.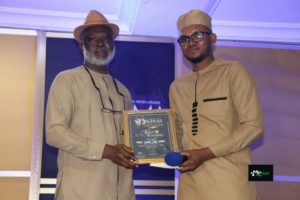 In like manner, Ebonyi State professor, Prof. Onozie Chukwunonso commends the DMOMA Awards organizers and said:
"… I have not won DMOMA Awards, but I know one day my hands will lift the prestigious Award."
"If you think you have done great things for your people, win DMOMA Awards let's see. It takes the masses, proficiency, talent, time and treasure to win DMOMA.
If you like, be a big brand but if you don't have grassroot stronghold, you can't win DMOMA Awards"-
Prof. Onozie Chukwunonso hyped DMOMA Awards.
The organizers of the prestigious DMOMA Awards of EXCELLENCE have released the list of Nigerians nominated for 2021 DMOMA Awards edition.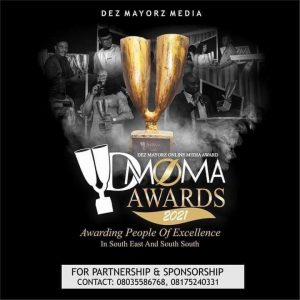 The nominations came from various tribes in Nigeria especially the Igbo, Efik, Ijaw, Ikwere, Itshekiri, Ogoni, Tiv, etc.
The Online Media Award of EXCELLENCE is a unique awards that embeds the FUTURE.
It Awards people of excellence from various disciplines and endeavors including Academics, Engineering, Entertainment, Legal practitioner, medical practitioners, politicians etc, with the YOUTH playing the major role.
Out of 220 million Nigerians, 950 were nominated for a slot of 50 Awards categories.
Visit DezMayorz.org to see the full list of the 2021 nominees.