Youth Chairman Chijoke Ihunwo Met With The Three NYCN Members That Emerged LGA Chairmanship Candidate in Rivers State.
It was an evening of joy, hope and celebration among the Youths as the DMOMA Award winner, Amb Ihunwo Chijioke had a short get together with the three PDP local Government Chairmanship Candidates in Rivers State.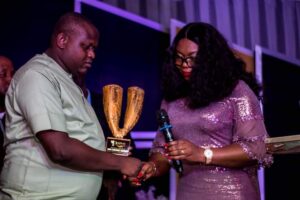 Dez Mayorz Media learnt through the media aide (Amadi Eze) to the capacity Chairman of National Youth Council of Nigeria (NYCN) Rivers State chapter, who is also the South-South zone Chairman, hosted the three members of NYCN, that emerged for the forthcoming local government area election in Rivers State.
It's a thing of joy to see the youths participate actively and getting more leadership positions in Rivers State. It shows Endsars protest is yielding results gradually.
The three members of NYCN that emerged as chairmanship candidates are:
Hon. Thomas Bariere, Khana LGA.
Hon. Akuro Tobin, Okrika LGA, and
Hon. Enyiada Cookey-gam, Opobo/Nkoro LGA. All in Rivers State.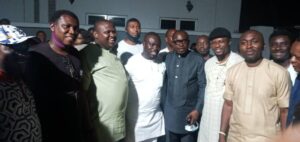 Also present was the Commissioner for Youth Development, Hon. Ohia Prince, the permanent secretary, Ministry of Youth Development, Dr. Roland, and other stakeholders.
Dez Mayorz report.