We Give You 40 Days To Dismantle All Police And Military Check Points In Eastern Nigeria – Nnamdi Kanu.
The leader of the Indigenous People of Biafra, Mazi Nnamdi Kanu has given the Nigerian police and the Military an order to vacate the series of check points in Eastern Nigeria, says the Nigerian military is using the check points to commit atrocities in the Biafra land.
Recall that that Eastern Nigerians have cried out severally on the unnecessary series of evil check points in the 11 states of the Eastern Nigeria but to no avail.
Anambra senator Mrs Uche Ekwunife has lamented in the floor of the senate of what the people are going through in the hands of the military men in the check points, including extortion, kidnapping, journey delay and other road traffic vices.
The leader of IPOB Mazi Nnamdi Kanu, who enjoys over 95% acceptance from his people in making sensitive decisions took it to himself to salvage Easterners from the evil check points, even thoughe some people think that his moves are not constitutional nor inline with the Nigerian Set ups.
Below is his pronouncement on police and Army check points.
"Henceforth, we no longer want any Nigeria Army and police patrol vehicles outside the urban areas of BIAFRA, once we see you, we regard you as a legitimate targets and we will destroy you, because you are using your patrol Vans to abduct our innocent young men and women to send them to your military camps in the North to kill the men, harvest their organs and sell their organs abroad and then be gang raping our young women you abducted everyday. We will not allow that to continue to happen..
Therefore, no more Nigeria army and Police patrol Vans in our land.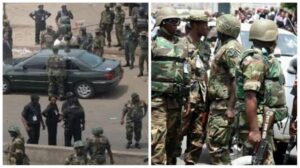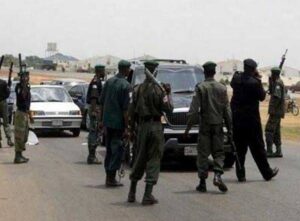 Again, we are giving you 40 days to dismantle all Police and Military check points across Biafra Land because you are using these police and military check points to also commit all kinds of atrocities against our people in our land, you abduct our innocent young men that are going for their businesses and our young women and send them to your military camps in the North to be gang raping them and killing our young men.
We will not allow this to continue to happen in our land before our eyes. Therefore, after 40 days from today, we don't want to see any military or police check points in our land. Use this 40 days to arrange yourself and keep-off Biafra Land.
We are not going to fight you in our streets but we are going to do that in our bushes"
~ Mazi Nnamdi KANU
25/02/2021.
What do you think?