Food And Cattle Herders Embark On Strike With Five Demands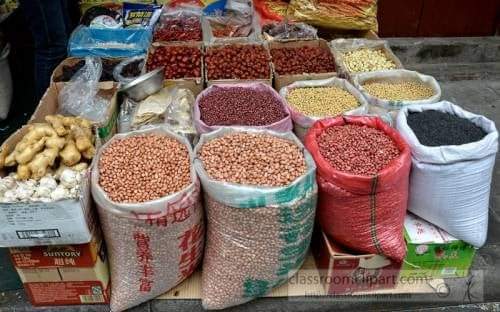 Killings, Extortions, Other Reasons Foodstuffs, and Cattle Dealers Are On Strike
=====
The prices of foodstuffs have gone up and will go higher if the strike embarked upon by food and cattle dealers under the umbrella of the Amalgamated Union of Foodstuff and Cattle Dealers of Nigeria on Thursday is sustained for long.
According to the Union, the strike will halt the flow of food and cattle from the North to the South until the Federal Government addresses their concerns.
Below are some of their demands and reasons for embarking on strike:
1. President of the union, Muhammad Tahir, said dealers suffer intimidation, humiliation and destruction of their goods.
2. The union said that it lost 151 members during the #EndSARS protests last October and another 100 during the Shasha market crisis in Ibadan weeks back.
3. Members of the union said they were subjected to illegal roadblocks on the highways.
4. They are demanding N450 billion compensation from the government for the losses suffered by union members
5. An agreement between state governments and the union that members will not be attacked during violent episodes in states.
Never Forget your Roots.
Going Back To My Roots Is The Answer