Non Indigenes Are Side-lined In Rivers State Politics – Samuel Emeka.
Says Non-indigenes deserves more inclusiveness in elective positions.
A non indigene living in Rivers State who refers himself as 'voice of the non indigenes' Samuel Emeka has cried foul over the method in which Rivers State Government and political structure silence non indigenes especially during the time of chosing and electing councillors and LGA Chairmen.
Speaking to Dez Mayorz Media, he said that it has reached the point where Non indigenes in Rivers State are granted more political participation especially in elective positions in the State.
That a group of people who account for about 65% of the states electoral votes should not be relegated to the background in the state's political scheme.
He pointed out the massive contributions of Non indigenes in Rivers state which is uncommon and unprecedented.
Says over 70% of internally generated revenue accrued to this state is coming from this group of people who have as well contributed immensely to the advancement and development of Rivers State.
The Nigerian constitution granted anyone inalienable right to vote and be voted for in any state.
'Why is it so difficult in Rivers State to allow non Indigenes participate actively in the elective position of this state.
As a cosmopolitan state like Lagos and Kano, where we have seen many non indigenes contest and won elections, it is a moral call that Rivers State should toll such line."
"We live here, do business here, pay our taxes here, register and vote during elections here. So what makes it impossible for us to at least have the opportunity to contest even if it is counselor election in this state?"
"There is every need for a paradigm shift here, so that we can as well contribute our own quota in the political leadership of the state just as we have been doing economically."- Samuel Emeka said.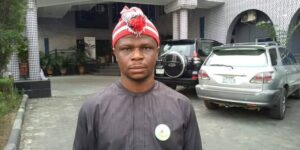 Rivers State have given non Indigenes political appointments but have not grown to the level of allowing non Indigenes to participate in the elective positions in the State.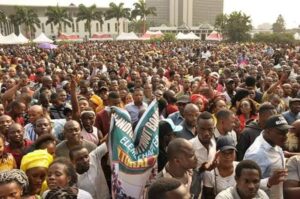 What is your view on this.