Hanson Chukwu's Kidnapping: OSPAC Vigilante Banned In Emohua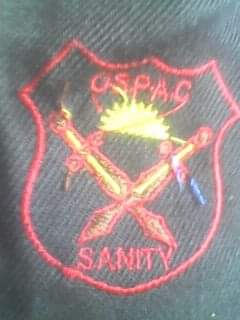 OSPAC vigilante is banned in Emohua LGA in Rivers State 2 days after Dez Mayorz Media reported the kidnap of the Rundele outspoken son Mr Hanson Chukwu who was allegedly reported killed by OSPAC after his kidnap for speaking against illegal bunkery business in his community.
EMOHUA LOCAL GOVERNMENT CHAIRMAN DISSOLVES ALL COMMUNITY VIGILANTE GROUPS (OSPAC).
The chairman of Emohua Local Government Council, has approved the dissolution of all community vigilante groups, also know as OSPAC across the local government area.
The dissolution followed several reports of the unlawful activities of some bad eggs within the vigilante groups, which is a complete deviation from the aims and objectives behind the establishment of the community vigilante groups in the area.
The LGA Chairman stated that the operation of members of the different vigilante groups across the local government is hereby suspended indefinitely.
The Chairman further directed the security agencies to arrest and prosecute any person or persons operating in the area in the name of OSPAC or any other illegal community vigilante group,
and also direct the Traditional rulers in the various communities to report anyone operating in the name of community vigilante group to relevant security agencies.