Gov Wike Is Spreading Coronavirus In Rivers State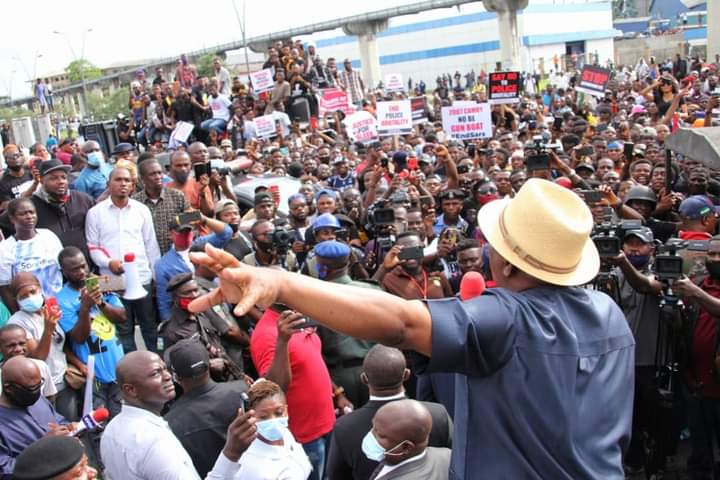 Gov Wike Is Spreading Coronavirus Like Fire.
The Rivers State Chapter of the All Progressives Congress, APC, has seriously accused the Rivers State governor, Nyesom Wike and his cohorts of being responsible and a mass spreader of the deadly covid-19 virus in Rivers State.
The accusation came in as Rivers State COVID-19 sky-rocketed by 400% since the State government embarked on the congested projects commissioning, inviting people from all over Nigeria to the state to commision projects.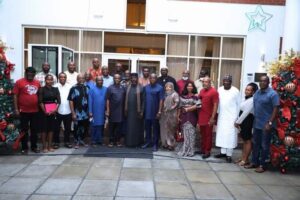 It's not doubt the projects Commisioned are applaudable, but 800 people have tested positive to coronavirus (in 10 days) since the day the Rivers State Government commence commisioning of projects totalling the case of Coronavirus virus in Rivers State to 4,392 cases.
The APC also urged the governor to stop endangering the lives of Rivers people through his project commission.
Wike on January 4th embarked on the commissioning of some projects completed by his administration. The events have attracted large crowds, raising fears that the governor has become a super-spreader of the virus.
The APC party spokesman, Ogbonna Nwuke, expressed the party's concern over the increasing number of residents testing positive for COVID-19.
The party, categorically reports that the rising cases of the virus in the state were largely due to the ongoing commissioning of projects by Wike.
Says, about 10 Commisioners in the state have tested positive to Coronavirus.
The statement read in part: "Governor Wike is aware that Covid-19 protocols do not allow the assemblage of huge crowds in one place.
"We have noticed that in course of the ongoing crowd-oriented events instigated by the Governor, social distancing a critical requirement for avoiding the spread of the Virus is not been observed and adhered to.
"As a result of the nonchalant attitude of the administration towards the observance of laid down Covid-19 guidelines, many Rivers people including Commissioners, high ranking government and party officials are being afflicted by the disease.
"We have received worrying intelligence which indicates that no less than 10 serving Commissioners in this administration have tested positive to the Virus. Many more are contracting the disease as a result of the deviant behavior of the Rivers State Government.
"We have also gathered that attempts are currently being made by the State Government to deliberately suppress the release of information pertaining to the infection of serving civil Commissioners by the virus as a result of the commissioning events that are taking place at this time.
"We challenge Governor Wike to deny this is not the case. We ask him to tell the Rivers people the truth about what is happening to some of his commissioners who have reportedly embarked on self-isolation." – APC.