Chukwudi Dimkpa
1st October: Southern Nigerian Youths Focused More On Chukwudi Dimkpa And Innoson Motors Birthday Celebration.
Social Media in South South and South East part of Nigeria was flooded with birthday felicitations to Engr. Chukwudi Dimkpa and Innoson Motors boss who marked their birthday on 1st October.
The youths took their time to celebrate the duo more than they celebrated Nigeria Independence, say the duo have impacted the youths more than Nigeria as a country have done.
Engr. Chukwudi Dimkpa is a southern Nigeria business man (Strata Base Group) and philanthropist from Rivers State who loves to support and impact the youths in his capacity.
He won 2019 South East and South South DMOMA Award of excellence (Youth impact category).
Mr. Innocent Chukwuma is the founder of Innoson Motors Ltd that produces cars and trucks in Nigeria. He is a good son of Anambra State.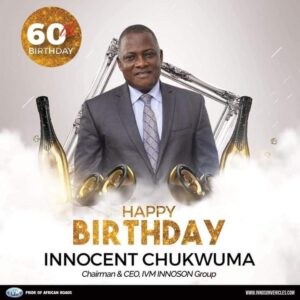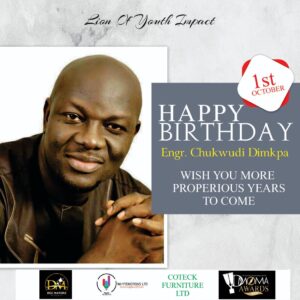 The duo share birthday on 1st October.
HAPPY BIRTHDAY to the duo.