Haruna Bature
Rotimi Amaechi Close Aide Visits Rivers State APC Chieftains.
Rotimi Amaechi Close Aide, Haruna Bature Visits Rivers State APC Chieftain.
The young royal aide to the Honourable Minister of Transportation was seen in Port Harcourt visiting almost all the APC chieftains loyal to Chibuike Rotimi Amaechi including Hon Chukwudi Dimkpa, Andrew Uchendu, Ogbunna Nwuke, his Royal Majesty Eze Gift Eziwhuo Johnson of Ekinigbo Clan and Apara Kingdom of Rivers state, among the others he visited.
The purpose of the visit is not yet known. There was also a Solemn moment, as Asita, Dawari George, Maureen Tamuno, Prof Imegi & others thronged CKC Church for vigil mass in honour of CRA's late brother, Charles Amaechi.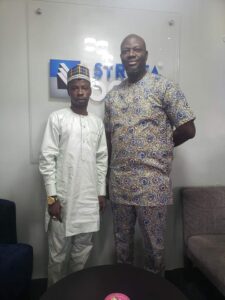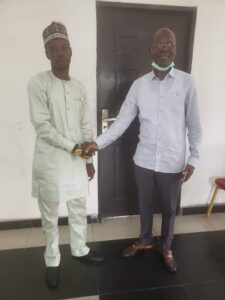 The Honourable Minister of Transportation, Chibuike Rotimi Amaechi is nominated for 2020 Man of the Year in the prestigious South East and South South DMOMA Award.