Revken
Event : Revken 20th Radio Station Anniversary.
The unique pro-active radio personality in Southern Nigeria, Revken, is set to mark 20years Anniversary as a radio personality.
The king of the airwaves has worked with big radio and media stations including BBC.
This is what REVKEN got to say on his forth coming anniversary on 19th September 2020: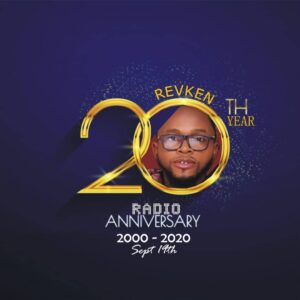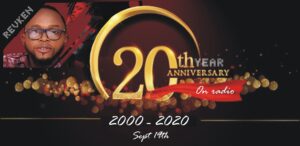 "…All the way from Radio Rivers down to BBC London back to Radio Rivers and beyond.
September we celebrate a journey of Faith, Hope and everything in between.
I'll tell a story, A love story.
Between A king…his voice…The Mic…The consol,
The story behind every breaking news…the intrigue behind every interview…the excitement behind every jingle…the voice in the voiceovers…the soundbed from Early morning drive shows through midday shows, the Night caps and weekend shows.
The joy in every single song down to playing a huge role in the becoming of New act to being a Big act.
My role in the making of New sets of Radio warriors
The pain, gains, tears, hurt
The love…hate
My Disappointments.
Come 19th September 2020, I will bare it all as I celebrate 20years on the airwaves.
Keep a date with me." – Revken said.