Debrend Empire Ltd Launched Brand In Port Harcourt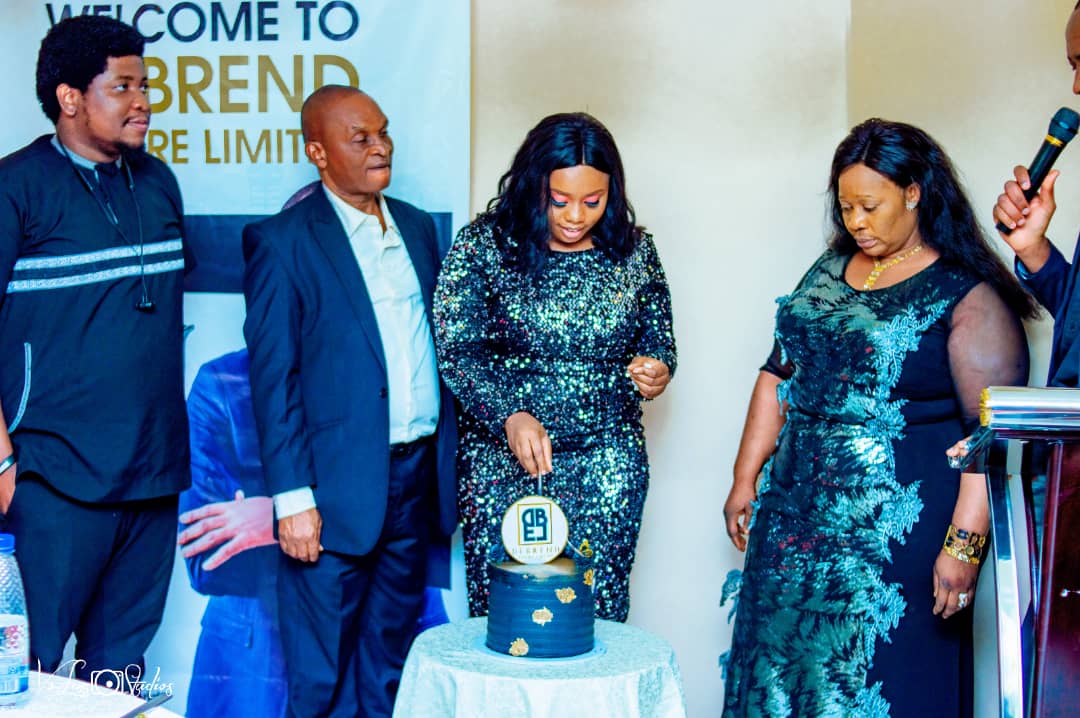 Debrend Empire Ltd
Debrend Empire Ltd Launched Her Business In Grand Style.
It was a remarkable entertaining event in Port Harcourt as a multi faceted Traveling and Tours agency with the name 'Debrend Empire Ltd', commenced full operation in Port Harcourt.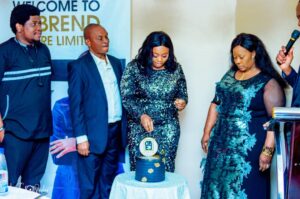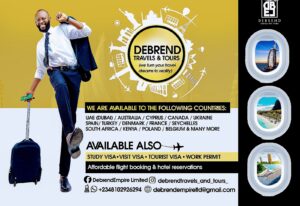 7
It started with the commissioning of the Debrend office led by a pastor, who prayed and blessed the well equipped office located at No.5 Gideon Lane, Parkland Estate, Peter Odili Road, Port Harcourt.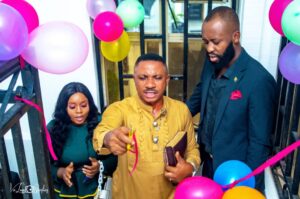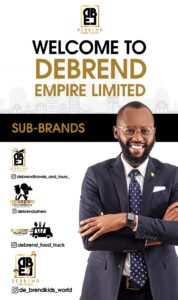 A unique reception followed at Royal Crest hotel, Port Harcourt, hosted by MrProf Victor Ehiogu who is also the brand ambassador of the multi faceted company.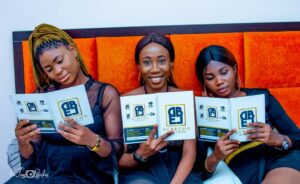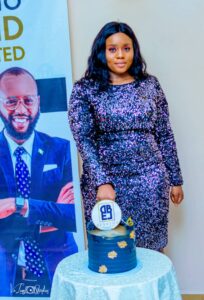 In her emotional speech, the young director of Debrend Empire Ltd Miss Deborah Brendan, thanked God Almighty for the Grace in her entrepreneurship journey. She narrated her tragic life and how she was able to overcome and enumerate her proposed mission to excel globaly.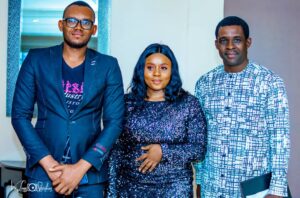 Debrend Empire Ltd :
A brief introduction about our company;
Debrend Empire Limited is a multi faceted company with different subsidiary Brands ?
▪️DEBREND Travels and Tours
▪️DEBREND Kids world, (fashion and kids modeling Agency)
▪️DEBREND UsheringAgency
▪️DEBREND Food Truck
We work in accordance with the United Nation SDGs in
✅ creating job opportunities
✅ Eradication of poverty
✅ Increasing the economy of our country. Etc.
We are also known for our high support towards entrepreneurs (especially the youths).
We have an empowerment program for entrepreneurs and startups.
DEBREND EMPIRE LIMITED, is a registered ® company under CAC in Nigeria.
You can also reach us via our Instagram pages
@de_brendempire
@debrend_kids_world
@debrendtravels_and_tours
@debrendushers
Also our official email is debrendempireltd@gmail.com
You can reach us via call or Whatsapp on
+2348102926294.