Nnamdi Kanu said this.
I WARNED ASO ROCK (FULANI CABAL) NOT TO PARADE THIS BEAST IN PUBLIC BUT THEY WON'T HEAR
Dear Facebook, Nigga-eria Journalists, British High Commissioner to Nigeria, Efulefu, Sabo and the Uneducable. Here is the final confirmation that whoever you call your president is a mask wearer. Look at the floppy ear👂 then behold your ignorance. Which human being has this type of ear? Funny people everywhere.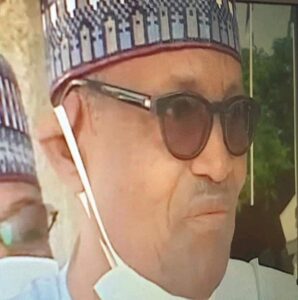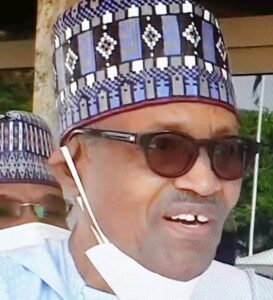 Facebook, know ye that I do not lie nor speak without authoritative knowledge. The Buhari hyper-realistic face mask is the end of the Zoo. Suppress my reactions and comments all you like, the truth must be told.
I have a challenge for supporters of this Fulani travesty, if you show me any other surgical mask induced floppy ear anywhere else in the world, I'll drop my agitation for Biafra.
This is not Buhari. The late brute had no folding ear. We IPOB is way smarter than you dumbos.