STAR CITY HUB INFLUENCER PROGRAM FOR COORDINATORS.
And Other Information You Need on Starcity Hub.
MAKE RAPID GENUINE MONEY WITH STAR CITY HUB DIGITAL SKILLSET TRAINING INFLUENCER PROGRAM.
WE ARE GLOBALLY SPREADING OUR PRE-LAUNCH CAMPAIGN
WITH A POST COVID 19 INITIATIVE.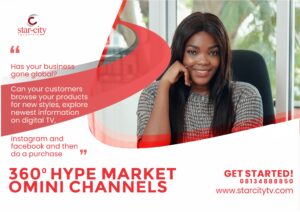 How it works.
– Register And Direct Bonus-10% …1,500
– Daily coordinators bonus-3%
– Daily/weekly training entry-#40,000
– Monthly spreed bonus-1.3%
To qualify as a coordinator, you need 25 influencers who you must coordinate to recommend to 50 clients minimum.
On an event they meet up these conditions, you as a coordinator will earn a monthly speed bonus.
Example.
CASH OUT
– 25 persons =#500,000
– Training Earns – endless
-.Monthly speed =#375,00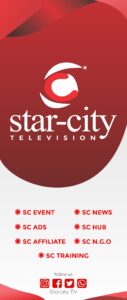 AFTER THE LAUNCH, STARTING FROM 27TH NOVEMBER, 2020, PRICES ENDS TO ITS IT'S ORIGINAL PRICE OF #58,000 BUT TRAINING CASHS OUT WILL BE #140,000 TOGETHER WITH OTHER EARNINGS.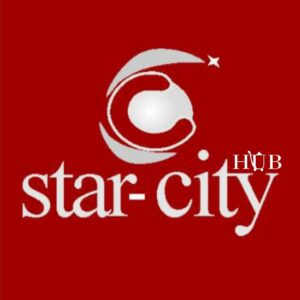 Coordinators Benefits.
-COORDINATOR STANDS TO ENJOY 3% BONUS FROM TEAMS ACTIVITIES IN YOUR STATE
AND
– ENJOY LOADS OF TRAINING CASH OUTS DAILY
– ENJOY FREE TRAVELLING INCENTIVES AS a LEADER AND INFLUENCER.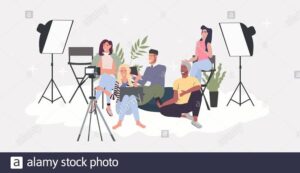 K
PRE-LAUNCH DATE
Date : 8th August 2020.
Time : 1:00 PM GMT
Official Launch time for major cities around the GLOBE
1) 2:00pm UK 🇬🇧
2) 9:00am USA 🇺🇸(Washington DC)
3) 3:00pm Spain 🇪🇸
4) 3:00pm France 🇫🇷
5) 6:30pm India 🇮🇳
6) 2:00pm Nigeria 🇳🇬
7) 10:00am Brazil 🇧🇷
8) 6:00pm Pakistan 🇵🇰
9) 3:00pm South Africa 🇿🇦
10) 11:00pm Australia 🇦🇺
11) 10:00pm South Korea 🇰🇷
12) 9:00pm Philippines 🇵🇭
13) 9:00pm China 🇨🇳
14) 10:00pm Japan 🇯🇵
15) 4:00pm Russia 🇷🇺 (Moscow)
16) 3:00pm Italy 🇮🇹
17) 7:00am Costa Rica 🇨🇷
18) 9:00am Dominican Republic 🇩🇴
19) 3:00pm Germany 🇩🇪
20) 4:00pm Kenya 🇰🇪
21) 7:00pm Bangladesh 🇧🇩
22) 9:00am Canada 🇨🇦 (Ottawa)
23) 3:00pm Burundi 🇧🇮
24) 8:00pm Indonesia 🇮🇩 (Jakarta)
25) 3:00pm Poland 🇵🇱
26) 8:00am Peru🇵🇪
27) 4:00pm Turkey 🇹🇷
28) 10:00am Argentina 🇦🇷
29) 8:00am Mexico 🇲🇽
30) 10:00am Brazil 🇧🇷 (Brasilia)
31) 8:00pm Vietnam 🇻🇳
32) 5:30pm Iran 🇮🇷
33) 1:00pm Ghana🇬🇭
34) 3:00pm Netherlands 🇳🇱
35) 4:00pm Finland🇫🇮
36) 8:00am COLOMBIA 🇨🇴
37) 8:00am PANAMA 🇵🇦
38) 9:00am NEW YORK 🇺🇸
39) 2:00pm ENGLAND🏴󠁧󠁢󠁥󠁮󠁧󠁿
40) 3:00pm ESPAÑA🇪🇸
41) 3:00pm ITALIA🇮🇹
42) 4:00pm Uganda 🇺🇬
43) 4:00pm Tanzania 🇹🇿
44)1:00am. New Zealand 🇳🇿
45)5:00pm U.A.E🇦🇪
Start and join now via
Official website.
www.starcityhub.com
---
---
Know More About StarCity Hub Below :
– STAR CITY HUB IS THE FASTEST GROWING AND LARGEST E-COMMERCE HUB.
– DEALS ON HOUSE HOLD ITEMS, GROCERIES, HOME EQUIPMENTS AND EDUCATIONAL DIGITAL SKILL SET TRAINING PROGRAMS.
– WE WORK WITH SOCIAL MEDIA AND SOCIAL ACTIVISTS TO INTRODUCE 360 HYPE MARKET OMINI CHANNELS SMART ADS SOLUTION GLOBALLY.
– 360 HYPE MARKET OMINI CHANNELS SMART ADS OFFERS OMINI PRESENCE TO AFRICAN MARKETS.
IT IS COMPACTED WITH AN IN BUILT SYSTEM USE OF MULTIPLE CHANNELS AND MOBILE MARKETING.
– WE ARE REGISTERED AND OUR HEADQUARTER IS IN BOSTON USA AND OPERATES IN NIGERIA.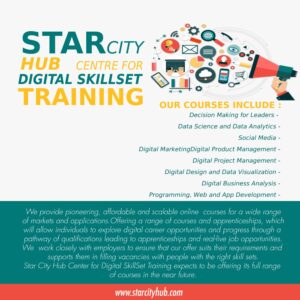 How To Benefit From StarCity Hub.
1. YOU MAY CHOOSE TO JOIN STAR CITY HUB AFFILIATES PROGRAM. THIS IS AN OPPORTUNITY TO EARN TOP COMMISSIONS
2. YOU CAN JOIN 360 HYPE MARKET OMINI CHANNELS OFFLINE MARCHANTS
3. JOIN STAR CITY DIGITAL SKILL SET TRAINING INFLUENCER PROGRAM
OUR VISION OF TRANSFORMING SOCIETIES IN AFRICA, STAR CITY HUB DIGITAL SKILLSET TRAINING INFLUENCER PROGRAM IS EMBARKING ON A MASSIVE POST COVID-19 INITIATIVE,
TAGGED ""PROJECT 50 THOUSAND ""
ON A MISSION TO EMPOWER 50 THOUSAND NIGERIANS WITH DIGITAL TECHNOLOGY EDUCATION, THAT AIMS AT EQUIPPING SMEs TO BE PROACTIVELY PREPARED WHILE PARTICIPATING INDIVIDUALS WITH TOOLS AND RESOURCES CAPABLE OF GIVING ACCESS TO GLOBAL JOB EMPLOYMENT.
INFLUENCERS WILL BE REWARDED WITH CASH AND FREE INTERNATIONAL TRIP INCENTIVES SPREAD ACROSS THE 36 STATES IN NIGERIA.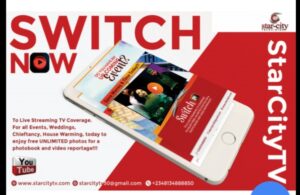 QUALIFYING INFLUENCERS WILL AGAIN BE PART OF A PRE LAUNCH CONVENTION TRIP TO DUBAI IN NOVEMBER, 2020.
Starcity Hub, the experience will blow your mind.