NDDC: Big Problem On Sen. Nwaoboshi As Citizens Quest Publish His Skeletal…….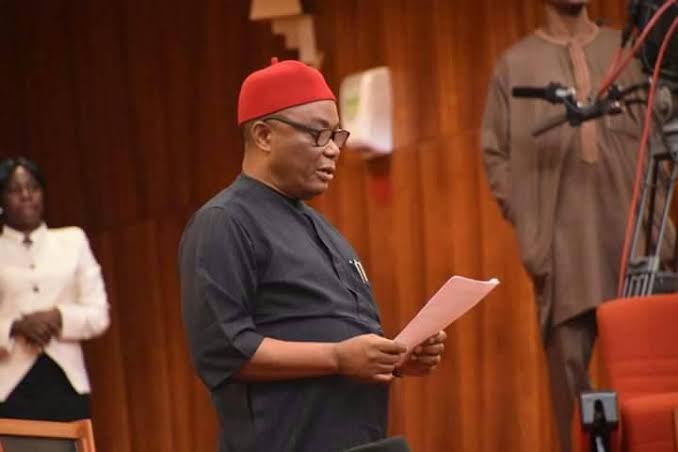 Big Problem For Sen. Nwaoboshi As Citizens Quest Published The Skeleton In His Cupboard.
– How He Used 15 Different Companies to defraud NDDC.
– NDDC demands for refund.
Social Media is littered with documents on how Senator Nwaoboshi criminally collected NDDC contracts with different companies and still didn't deliver the contract.
The Senator who oversights NDDC fleeced the Commission using his proxies and some companies not even registered.
15 companies, some registered same day and with same address while some not registered at all to corner the production of School Desks and Chairs for the 9 States of the NDDC.
Money was approved and paid in 2017 but no supply was made. Rather, the Desks and Chairs were supplied to a warehouse owned by Senator Peter Nwaoboshi.
The Staff of NDDC are complicit as they inspected the Supplies in the warehouse without any inspection of the schools to confirm that they were supplied nor even to the NDDC warehouse.
This has been on and the sum of N2.55billion was paid for a job not done. Who was the approving authority? Which banks are being used to pay companies not registered?
That's the questions Citizens Quest are raising.
As NDDC have already written to Senator Nwaoboshi for a refund.
All Dez Mayorz Media effort to reach Senator Nwaoboshi on this development didn't yield result.