Chinese Loan: South East And South Loose Again In Railway Project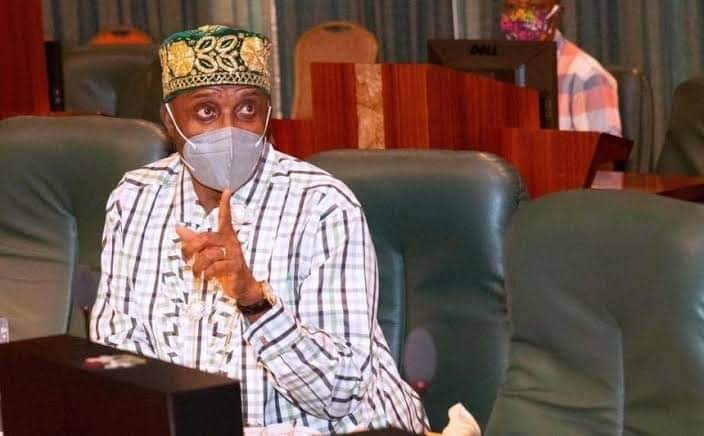 Chinese Loan: South East And South South Loose Again.
It's very unfortunate that southern Nigeria (South East and South South) are always in the loosing end when it comes to the national character and projects benefits.
It is shocking that southern Nigerian politicians are cause of this meheim.
Maybe the southern Nigerian politician are being used to frustrate Development in the South.
House chairman on the Chinese loan, Dr Nicholas Ossai is yet to understand this as he continues to allow himself to be used to frustrate Southern Nigerian development.
The minister of Transportation revealed that the untimely oversights probe has caused the halt of the loan to be used in Southern Nigeria because Abuja to Kaduna and Lagos to Ibadan are already done through the loan benefits.
A heated argument ensued on Monday between the Minister of Transportation, Rotimi Amaechi and the Chairman of the House of Representatives Committee on Treaties, Agreements and Protocols, Nicholas Ossai.
The committee is investigating the $500billion loan agreement between Nigeria and China for the Federal Government's rail projects signed during Goodluck Jonathan administration.
While the public hearing was ongoing, Amaechi said Nigeria was very unlikely to get the remaining loans from China because of the investigations being carried out by the House.
He accused the Committee of pursuing a political agenda, alleging that Ossai had approached him on the South-South Rail Project….
Following the intelligent reply and increasing rise in Amaechi's tone, the Speaker of the House, Femi Gbajabiamila, stormed the venue of the hearing and called for a 30-minute break.
The minister was later discharged and asked to reappear before the lawmakers on Tuesday at 12 noon.
This is the second time the Minister would be summoned before the Committee over the foreign loan meant for railway projects.
On July 29, he appealed to the National Assembly to halt its probe of the 500 million dollars loan from the Chinese government.
Amaechi warned that the loan which is meant for the completion of the Federal Government's rail projects may be truncated by the Chinese government if it suspects that there is a disagreement between the executive and the legislature.
He also argued that constant probing or investigation may suggest that an arm of the government does not agree with the loan and may cause the Chinese government to withdraw it.
Amaechi noted that while the lawmakers have the powers to conduct such a probe, he begged them to do so after Nigeria has obtained the loan to prevent the proposed projects from suffering a setback.