#78b Refund: Will FG Scam Rivers State Like Ogoni Clean-Up?
The Rivers State Governor, H. E. Ezebunwo Nyesom Wike has made the public to know that the State Government have not received the #79billion(equivalent) refund, the Federal Government promised to return to the state for the Federal Government Projects the state have done in 20 years.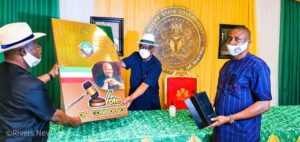 "….Money they have approved for us as refund has not been given to us. But I am not worried. I will continue to work. We have something we can show to Rivers people…." _ Gov Wike said when the elected executive committee of Rivers PDP visited him in government house to pass vote of confidence on him.
There is a major concern in Rivers State on the capacity of the Federal Government to release the #78b fund or if they will play politics with it the way Ogoni Clean-Up have been going.
The prolonged delay in the clean-up of the oil polluted region of Niger Delta, in Ogoniland, is likely to trigger hardship and possibly deaths, indicated environmental experts.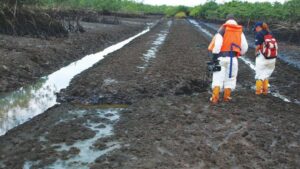 The clean-up exercise has not seen much progress since the process was initiated five years ago.
Today, the delay has added a new layer of confusion and hardship to the Ogoni people.
Since the local community resort to poisoned waters for regular hygiene, hand washing with contaminated water may halt the ongoing fight against the novel coronavirus.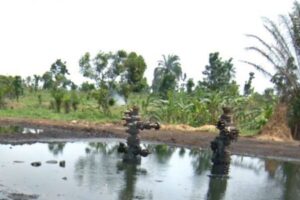 Federal government in January said the Ogoni Clean-Up remediation works are ongoing in four of the Local Government Areas in Ogoniland, namely: Eleme, Tai, Khana and Gokana Local Government areas," adding that local and international commendation are being received by the Buhari Administration on the progress of the Clean-up.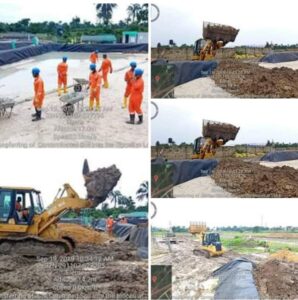 Dez Mayorz gathered that all these so called progress is yet significant for the eyes to see and accept that real Ogoni clean-up is on-going.
A refund of over N78billion waa approved by the Federal Government for the Rivers State government.
This refund is for monies spent on the construction of federal roads in the State.
The money is the construction of three Federal roads which include the Port Harcourt-Owerri road and three flyover bridges, including the Obiri-Ikwerre interchange.
And Governor Nyesom Wike is saying that he's saying that the money is yet to arrived after two months of the approval.
Rivers State people want the federal government to fulfill this two promise and project and do it in time without delay.
Dez Mayorz report.