Omotola Jalade has asked for the whereabout of the vice president of Nigeria. Where Is Osibanjo?, Nigeria Actress Omotola Asked Like Nnamdi Kanu.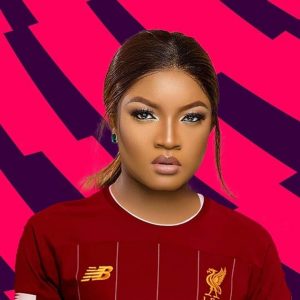 Veteran and topflight Nigerian actreas Omotola Jalade has taken her Social Media handle to show her displeasure of the silence of the Vice president, she ask the whereabout of the vice president of Nigeria Prof Yemi Osibanjo.
The News Media DEZ MAYORZ earlier reported that the leader of the indigenous People of Biafra (IPOB) Mazi Nnamdi Kanu said that the Vice president of Nigeria Prof Yemi Osibanjo is dead. He said that he was killed by the Fulanis who doesn't want him to take over the office of the presidency.
The Nollywood brand Omotola Jalade joined to ask: "Where Is Our Vice President?" The beautiful Veteran Nollywood actress, Omotola Jalade Ekeinde has raised a question over the whereabouts of the Vice President of Nigeria, Yemi Osinbajo. This she (Omotola) raised when a Twitter user stated that Osinbajo's whereabout is causing a fuss and panic in his hometown.
The question goes : "I have been wondering, Where is our Vice president? This matter is raising dust in my home town," A Twitter user wrote. In response to this statement, the actress Omotola wrote: "Where is our Vice President?"
It's crystal clear that the Vice president has not made any official public outing since March. Only pictures of the Vice president is being posted by the presidency.