Gov Wike Missing, As Rivers State Inaugurates Community Policing Advisory Commmitee
The workaholic governor of Rivers State, Gov Nyesom Ezebunwo Wike was absent and no where to be found since Sunday, as well on the inauguration of the State community policing advisory committee this Wednesday.
The State Government lost an amiable Media Aide Simeon Nwakaudu on Sunday after a brief illment.
Recall, that the State Government has raised alarm of the plot by Federal Government to declare State of Emergency in the state.
This shows all is not well, something is happening behind the scene that we don't know yet.
Gov Wike is a proactive governor who is always in the streets almost everyday to ensure the lives of the people in the State is secured in this COVID-19, but DEZ MAYORZ group is absolutely surprised and concern haven't heard or see the governor enforce the total lockdown in the state, the way he used since Sunday.
Similarly, Rivers State Governor Nyesom Ezenwo Wike represented by His Deputy, Dr Mrs Ipalibo Harry Banigo innaugurated the Rivers
State Community Policing Advisory Commitee.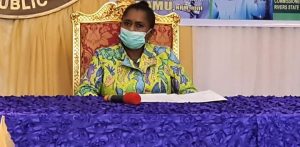 The newly innaugurated advisory committee has the following as its members
Chairman HRM King Dandison Douglas Jaja
Co-Chaired by CP Joseph Mukan
Chief Cascal Ogosu Chairman PCRC
Apostle O.L Dimkpa Chairman CAN
Alh Nasir Uwoh Chairman NCIA
Shitu A Zalli DSS
COMDR Racheal Shelling State COMDR NDLEA
COMTR Olumide Cinoye Correctional Services
COMDT Mukhtar Lawal COMNDT NSCDC
COMTR Rashid Shegun COMTR NIS
COMDR Samson Baru COMDR Navy
G. Capt Dooym E. Laha COMDR Airforce
Hon Author Uchendu Rivers East
Hon Richard Ewoh Rivers West
Hon Joshua Kpakol Rivers South East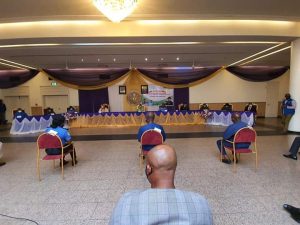 The State Community Policing Commitee has a Membership of
1. DCP Oladimeji DC Admin
2. Chief Wofuru Okparaolu Rep PCRC
3. Bishop Moses Omokale Rep CAN
4. Alh Onyekachi Orlu Rep NCIA
5. Bar O.C HigherKing Rep CSO
6. Mrs Beautrice Otubo Chairperson NLC
7. Bar Mrs Vincent Agala Rep Women Society
8. Mr Kie Obomanu Rep PLWD
9. Bar Allen Nwakamma Rep NBA
Dez Mayorz report