Impostor alarm : FG is Working on The Abba Kyari and Osibanjo Face Mask – Nnamdi Kanu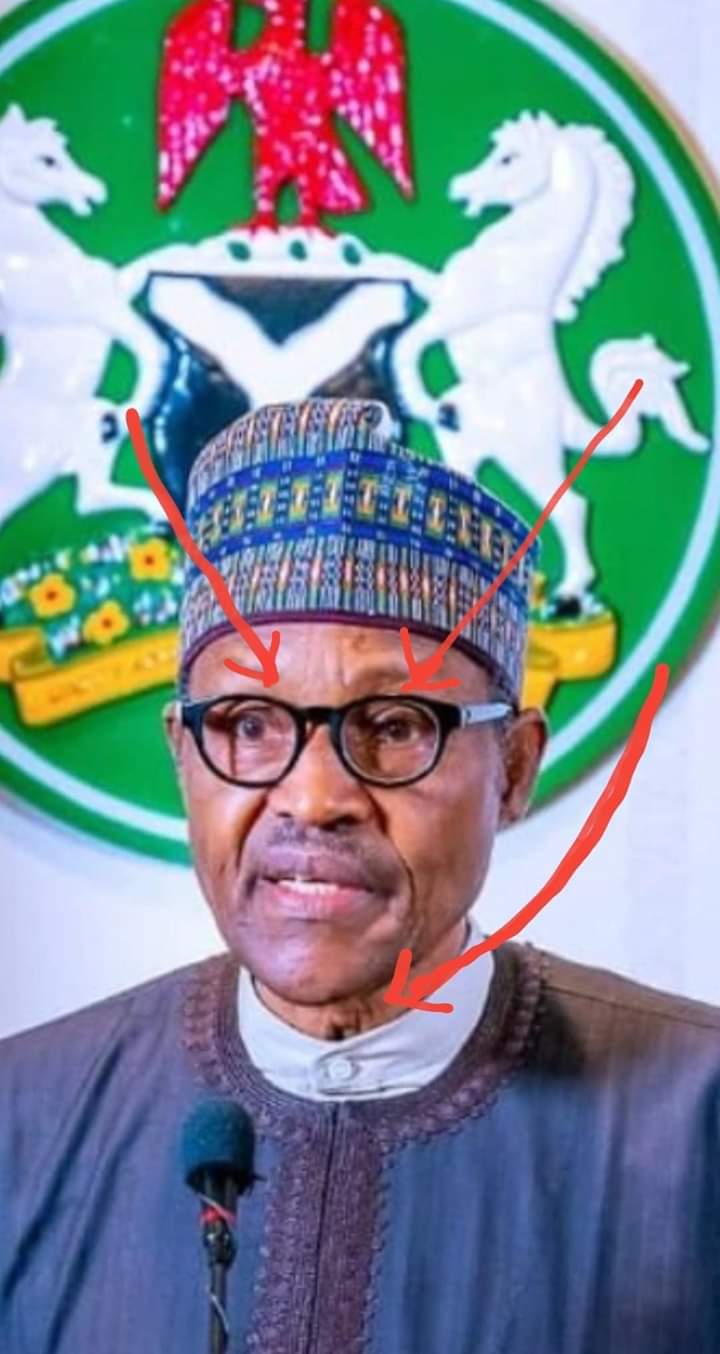 Straight to the point. Nnamdi Kanu wrote.
SLOWLY PEELING OFF THE BUHARI MASK ON THE FACE OF JUBRIL TO REVEAL THE GREATEST FRAUD OF THE CENTURY
This is how they (Abba Kyari, Mamman Daura, Isa Funtua, Tukur Buratai, Lai Mohammed, Yemi Osinbajo, Sultan of Sokoto, Bola Ahmed Tinubu, Atiku Abubakar, Ibrahim Babangida, Abdulsalami Abubakar) have been deceiving 200 million people in the most useless country on earth.
Can you see how easy it is to deceive Nigerians into believing that Muhammadu Buhari is till alive and in charge when in actual he is not. A mask that cost less than $10,000 is what these criminal ruling class is using to deceive their fellow unthinking compatriots but luckily for the masses, they were not able to deceive me nor the great IPOB family. Had Abba Kyari been in good health, he would not have allowed his recruit Jubril Al-Sudani to appear in front of a video without proper neck covering. Those in Cuba forgot to make him wear the one that covers the neck and upper upper body parts as shown in one the attached pictures. Their mistake was how God wanted to expose them because the time has come to lift the veil or should I say the mask.
These masks are made by taking photos of your face from various angles and molding a three-dimensional copy from vinyl chloride resin. The method is so detailed, that even blood vessels and iris details are copied accurately onto the mask. Right now they about to finish making the real life face masks for Abba Kyari and Yemi Osinbajo who is also critically ill and in intensive care. I will plead with Pa Ayo Adebanjo to mobilise the Yoruba race in the search for Prof. Yemi Osinbajo.
I will reveal more about this fraud of the century in greater detail during my weekly Sunday Coronavirus update on 5 April 2020 at 7 pm Biafraland time. They thought Coronavirus is their only problem, now they are in for the shock of their lives. Nothing will stop God Almighty from imploding Nigeria sooner rather than later. In their life is they hear the name IPOB or Nnamdi Kanu they won't let Luggard set foot on their shores.
Mind you, you can be Zinedine Zidane or Donald Trump if you want because Nigerians can't tell the difference anyway.
@SecPompeo @realDonaldTrump @StateDept @BorisJohnson @USEmbassyAbuja @EU @UN @QueenElizHigh @GermanyUN @NATO @IsraelinUSA @USNATO
@USAmbDenmark