COVID 19: Ebonyi State Virology Lab Activated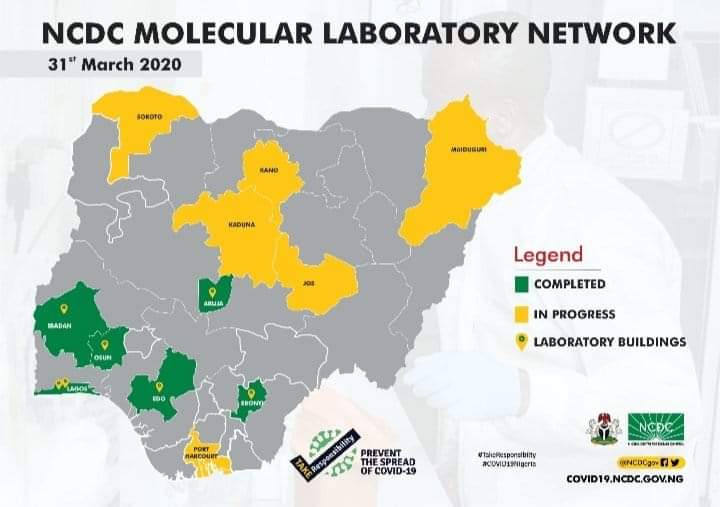 Ebonyi State Virology
COVID 19: Ebonyi State virology lab activated.
Dez Mayorz report.
The virology lab of Alex Ekwueme Federal Teaching Hospital Abakaliki, Ebonyi has been activated for #COVID19 testing
This brings number of COVID-19 testing labs in Nigeria to 7
In progress-Maiduguri, Kano, Sokoto, Port Harcourt, Jos & Kaduna.
Ebonyi State is the only COVID 19 laboratory in South East.
Nigeria have recorded 174 confirmed cases with 9 recovery and 2 death.
South East (Enugu) have recorded 2 confirmed cases.