Rotimi Amaechi Friends and Associates Palliatives
– A Non Governmental Organization, the Green Nigeria Foundation Project in charge of the distribution of food items donated by the Minister of Transportation, Friends and Associates has taken the distribution of the palliative to eight more Local Government Areas of the State.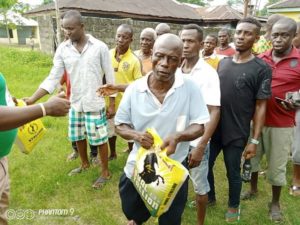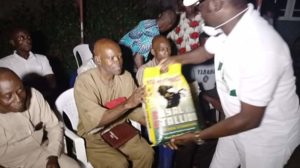 We gathered that a total number of seventeen Local Government Areas have benefited from the gesture so far.
Those visited this Tuesday include Eleme, Okirika, Ogu-Bolo, Tai, Gokana, Khana, Andoni, and Opobo /Nkoro Local Government Areas of the State where the National President of the Group, Warigbani Ezekiel informed that it is the interest of the donors to cushion the effects of the stay at home orders occassioned by the COVID 19 pandemic.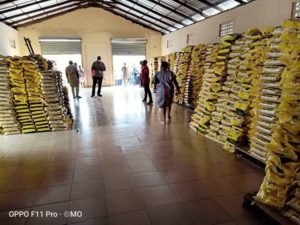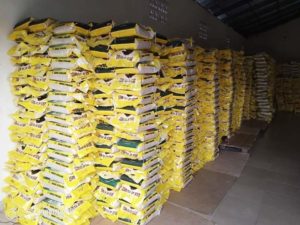 Ezekiel, advised the beneficiaries to make judicious use of the food items and ensure adherence to the directives of the World Health Organization and Government at all levels.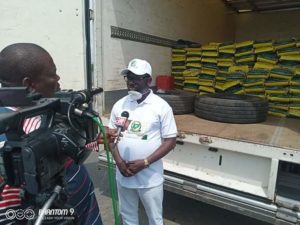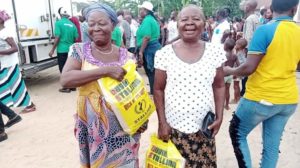 Some of the people especially the beneficiaries who spoke appreciated the donors and the group in charge of the distribution and promised to maintain social distancing and regular washing of hands. They also commended the group for their timely intervention at this trying moment.
Our correspondent reports that some Divisional Police Headquarters in the Local Governments visited also benefited from the gesture.
Also we learnt some major Rivers State Entertainers Stakeholders have also gotten theirs. Next batch to get include the Online Media Practitioners Association of Nigeria, Rivers State chapter, the remaining Local Government Area in Rivers State, other groups and associations in Rivers State.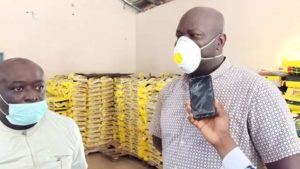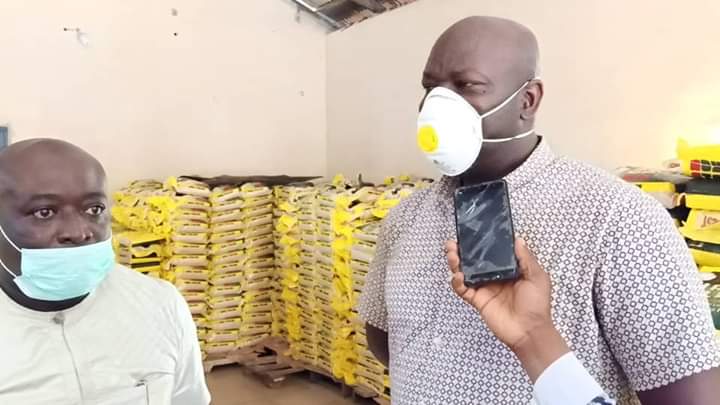 One of the friends and associates of the Minister of Transportation, Hon (Engr.) Chukwudi Dimkpa is in forefront as the GREEN NIGERIA FOUNDATION PROJECT distributed over 12,000 bags of rice to Rivers State people irrespective of their religion and party affiliation. With the aim to help them stay at home and safe.